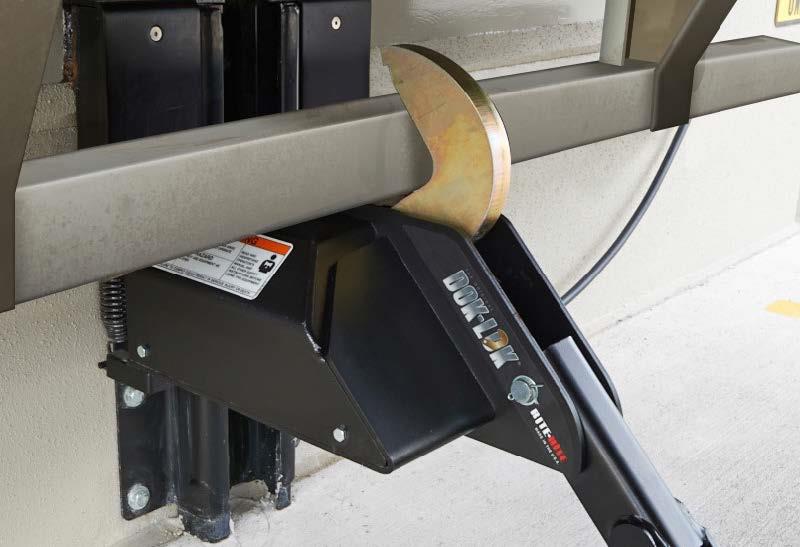 The original rotating hook vehicle restraint features a simple, low maintenance design for safety, reliability, and productivity. This restraint engages the rear impact guard with a large rotating hook that automatically adjusts to various truck heights and provides upward bias hook force.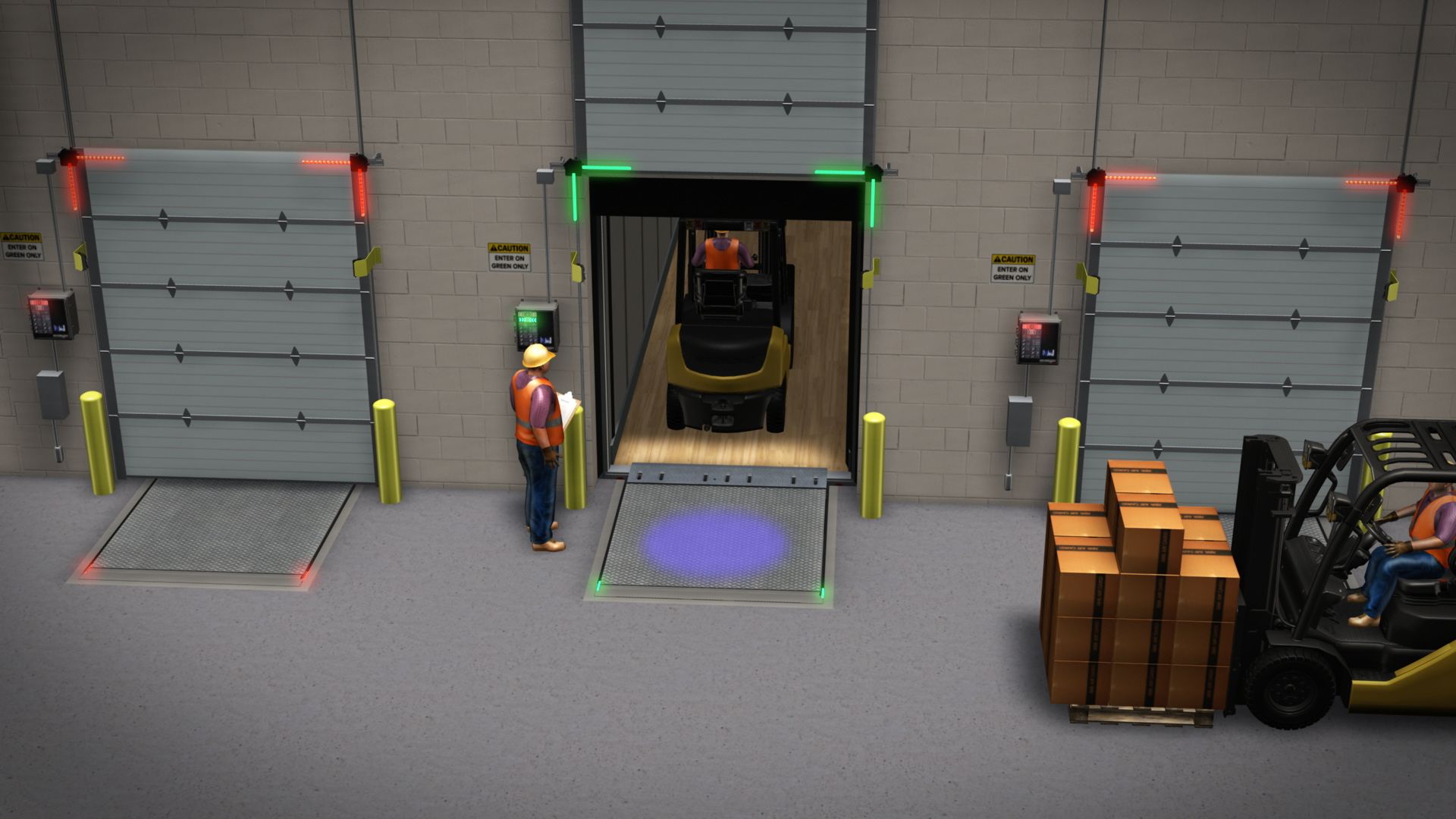 Rite-Vu™ Hazard Recognition and Communication System
Interior/exterior LED Rite-Vu™ light communication system, includes Approach-Vu™, Pedestrian-Vu™ , Corner-Vu™, Leveler-Vu™ and Lok-Vu™. Each component can be ordered with the Lok® or added at any time to optimize loading dock safety.
Learn More
Opti-Vu IIoT Platform
Improve productivity, proactively increase safety, control energy consumption and enhance asset management with the interactive tool that allows you to make data-informed decisions for your facility.
Benefits
Corrosion resistant finish.
Stores above ground to keep clear of snow, ice, debris, and standing water.
IP-66 rated motor
Utilizes energy of backing trailer and automatically adjusts to varying RIG heights.
A hardened steel nose slope and spring loaded structural steel housing are automatically positioned by the trailer (single or dual nose slope extension available based on application.)
Extension springs provide superior upward force against the rear impact guard to keep trailer secure during loading, even with air-ride trailers.
Should a fault or tampering occur, automatic re-fire technology will restore a safe, secure connection between the Lok & RIG.
A wide working range, between 9 and 30 inches, allows for constant contact while securing a RIG or ICC bar.
Need more info?
Fill out the form below and one of our reps will reach out to you.
improving industrial safety, security and productivity worldwide THROUGH QUALITY AND INNOVATION

WANT MORE INFORMATION?
Fill out the form below and one of our reps will reach out to you.
Thank you for filling in the form.
Someone from our team will be in touch with you shortly.