Rotating Hook Restraint
The original rotating hook vehicle restraint features a simple, low maintenance design for safety, reliability, and productivity.
GRH-700 Restraint Features and Benefits
Designed to withstand the elements

Corrosion resistant finish.
Stores above ground to keep clear of snow, ice, debris, and standing water.
IP-66 rated motor

Designed for impact

Utilizes energy of backing trailer and adjusts easily to varying RIG heights.
A hardened steel nose slope and spring loaded structural steel housing are automatically positioned by the trailer. (Single or dual nose slope extension available based on application.)
Extension springs provide superior upward force against the rear impact guard to keep trailer secure during loading, even with air-ride trailers.

Personnel and product safety

Should a fault or tampering occur, automatic re-fire technology will restore a safe, secure connection between the Lok & RIG.
Designed for constant contact
A wide working range, between 9 and 30 inches, allows for constant contact while securing a RIG or ICC bar.
Optimizeable Dok-Lok Style Light Communication
Advanced controls support future integration of Rite-Vu Hazard Recognition and Control visual and audible alarms
Opti-Vu® Platform for Data-Driven Decision Making
Opti-Vu Platform monitors connected equipment, captures events, synchronizes vital information and facilitates data-driven behaviors and process change
Industry-Leading Warranty
Base Controls with Standard Warranty includes 1 year parts/1 year labor.
Opti-Vu Extended Warranty includes 2 year parts/2 year labor, coded horn override, security system interface and self-diagnostics.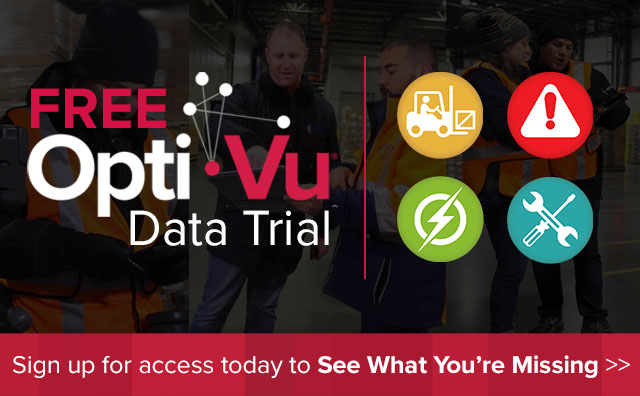 improving industrial safety, security and productivity worldwide THROUGH QUALITY AND INNOVATION