Solutions For The Cold Storage Industry

Cold Storage Warehouse Solutions
Cold storage facilities play a critical role in many industries, from food and beverage to pharmaceutical, electronics and many more. Companies with cold storage facilities wrestle with high energy costs, regulatory changes, technological advances, evolving macro-economic trends and other concerns. Fact is, for most cold storage warehouses, energy typically represents the second-highest operating expense, and a facility manager's biggest concern, trailing only labor costs. Add to this rising energy rates, contract pricing and renegotiations, and larger capacity facilities and you'll quickly see that it's a critical time to save costs any way you can.
Cold storage facilities have been expanding by roughly 4% annually since 2013 and that growth is expected to continue. With a boom in global frozen food consumption, ever-increasing population, a surge in online grocery shopping, and retailers who are now buying direct from manufacturers, a shift toward larger, multi-story cold storage facilities is growing.
As you might imagine, with increased demand and greater responsibilities, these facilities are always looking for ways to solve common cold storage problems. And sometimes, these problems are overlooked.
Common problems facing cold storage warehouses include:
● High energy costs due to small gaps where the trailer and dock meet, damaged cooler/freezer doors, or lack of efficient air movement (see chart below)
● Maintaining cold chain integrity from point of origin to consumer
● Cargo theft - a $30 billion a year problem, with food being the most targeted type of cargo
● Condensation, mold, mildew and microbial growth inside the facility
● Ever-changing regulatory compliance per the FSMA, cGMP, and HACCP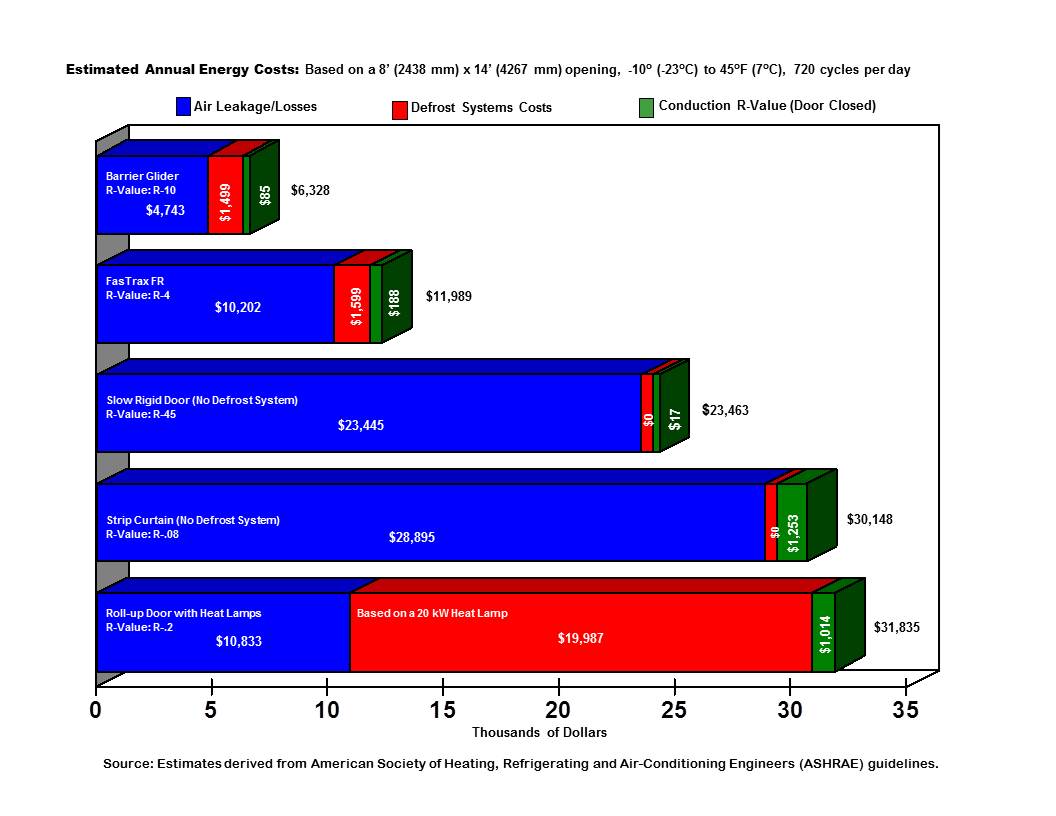 There is help, though. At Rite-Hite, we have many cold storage solutions plus the knowledge and experience to help you address the issues that can have an impact on the bottom line. We keep up-to-date on cold storage best practices, new design and technology and the latest trends in the industry. Learn more by downloading the "Essential Guide to: Cold Storage."

improving industrial safety, security and productivity worldwide THROUGH QUALITY AND INNOVATION