Air Powered Dock Levelers
Smooth transition technology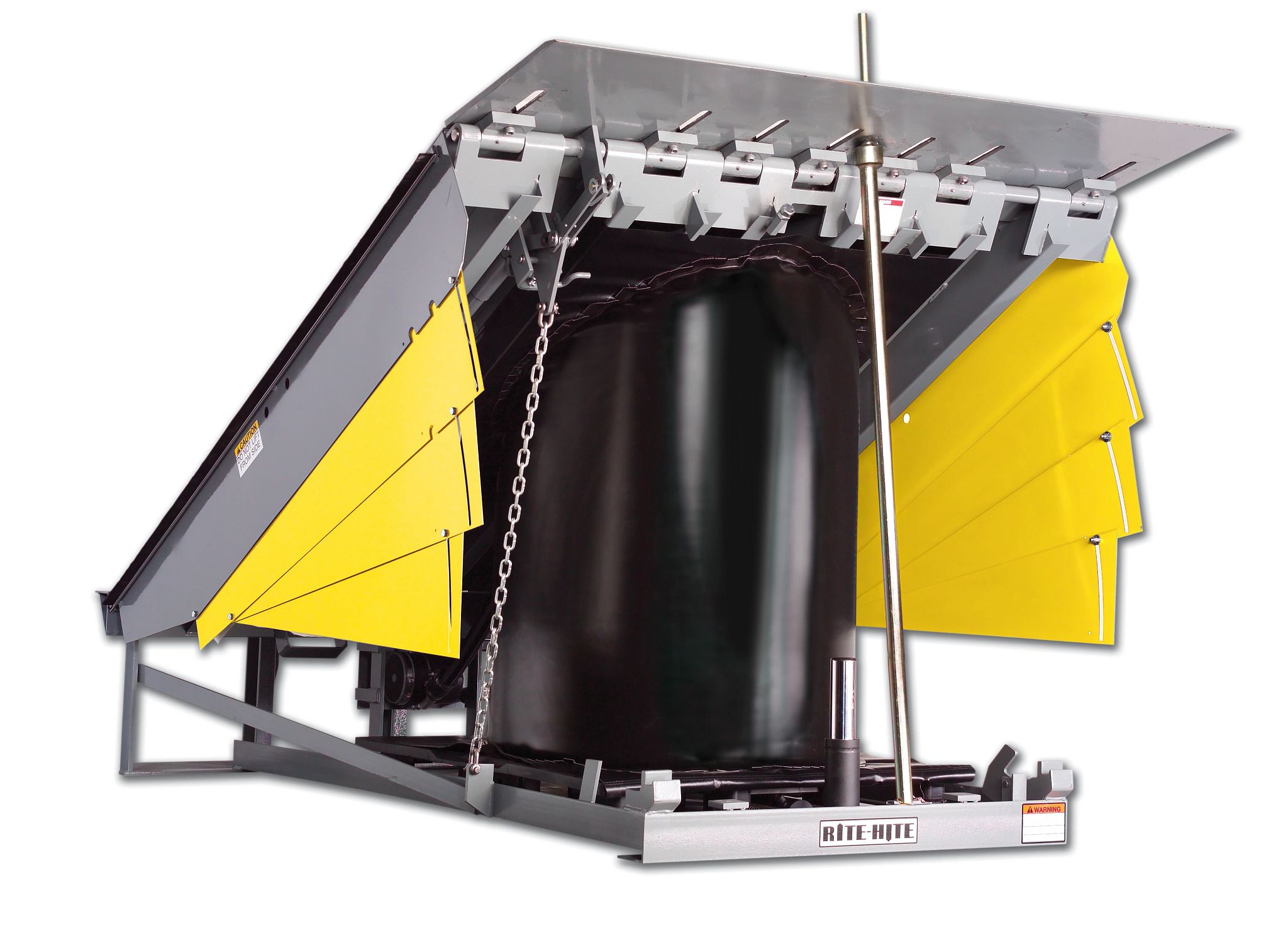 RHA Air-Powered Dock Levelers offer benefits similar to hydraulic levelers and are designed to prevent potential stump-out problems. There are no legs or rollers required so you can sense a free-fall situation. You'll also find easy access to the leveler pit for quicker maintenance.
Opti-Vu IIoT Platform
Improve productivity, proactively increase safety, control energy consumption and enhance asset management with the interactive tool that allows you to make data-informed decisions for your facility.
Benefits
Smooth transition design includes a constant-radius rear hinge, two-point crown control on the front lip hinge and an optimized lip chamfer to reduce jolts to your lift truck operators, product and equipment.
Vacant dock drop-off protection - Exclusive Safe-T-Lip barrier helps keep forklifts from running off the open dock and can stop 10,000 lb (4535 kg) forklifts traveling at 4 mph (6.4 kg/hr).
Exclusive Safe-T-StrutTM maintenance support system protects personnel during clean out and inspection and provides lockout/tag out capability. The unique through-the-lip design keeps the strut in place when the leveler is raised to the highest position or is impacted by a lift truck.
Advanced, low-pressure lifting system - Cylindrical air tower is wear resistant for longest life.
Simple push-button operation.
Low maintenance - Lifting system requires no scheduled maintenance. Lip mechanism requires no adjustment. Access to the leveler pit is easy for quick clean-out and inspection.
Reliable components - Blower motor is mounted inside the air tower for protection from the environment and wash-down applications. Simple design, few moving parts.
Seal beneath and around the dock leveler - PitMasterTM Under-leveler Seal is an available option that helps prevent energy loss, improve dock cleanliness and increase employee comfort.
12-month limited money-back guarantee
Up to 20 year money back warranty based on the Dock Leveler Investment Guide.
Gallery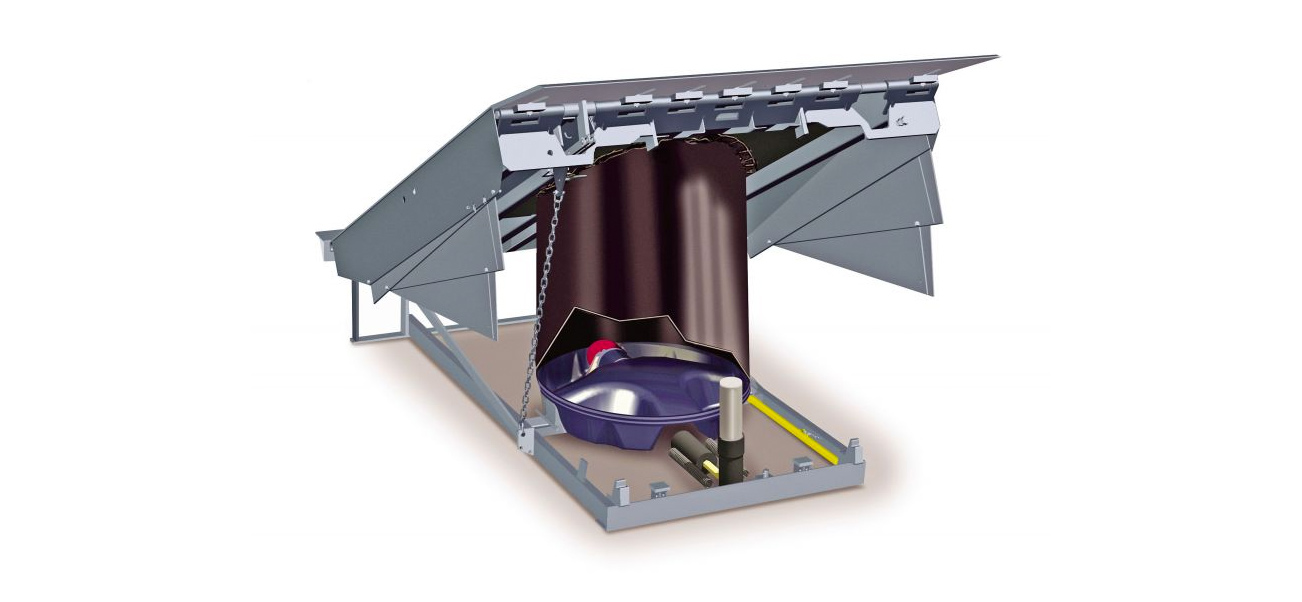 RHA: Air Tower & Blower Motor
RHA-4000 with Yellow Toeguards
RHA-4000 Stump-Out Solution 2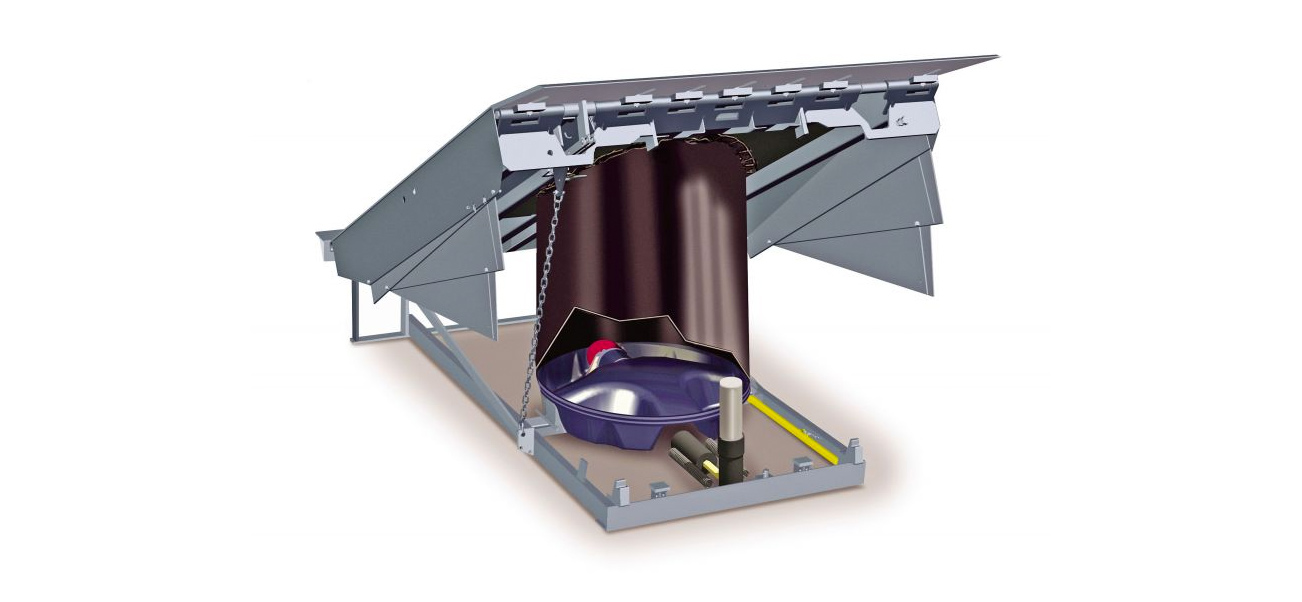 Need more info?
Fill out the form below and one of our reps will reach out to you.
improving industrial safety, security and productivity worldwide THROUGH QUALITY AND INNOVATION

WANT MORE INFORMATION?
Fill out the form below and one of our reps will reach out to you.
Thank you for filling in the form.
Someone from our team will be in touch with you shortly.