GRH-700 Rotating Hook Restraint
Contoured Hook designed to entrap RIG equipped trailers and outdated ICC bars  
Widest working range (9"-30") for consistent RIG/ICC bar contact 
Dual articulating nose extension ensures the widest range of coverage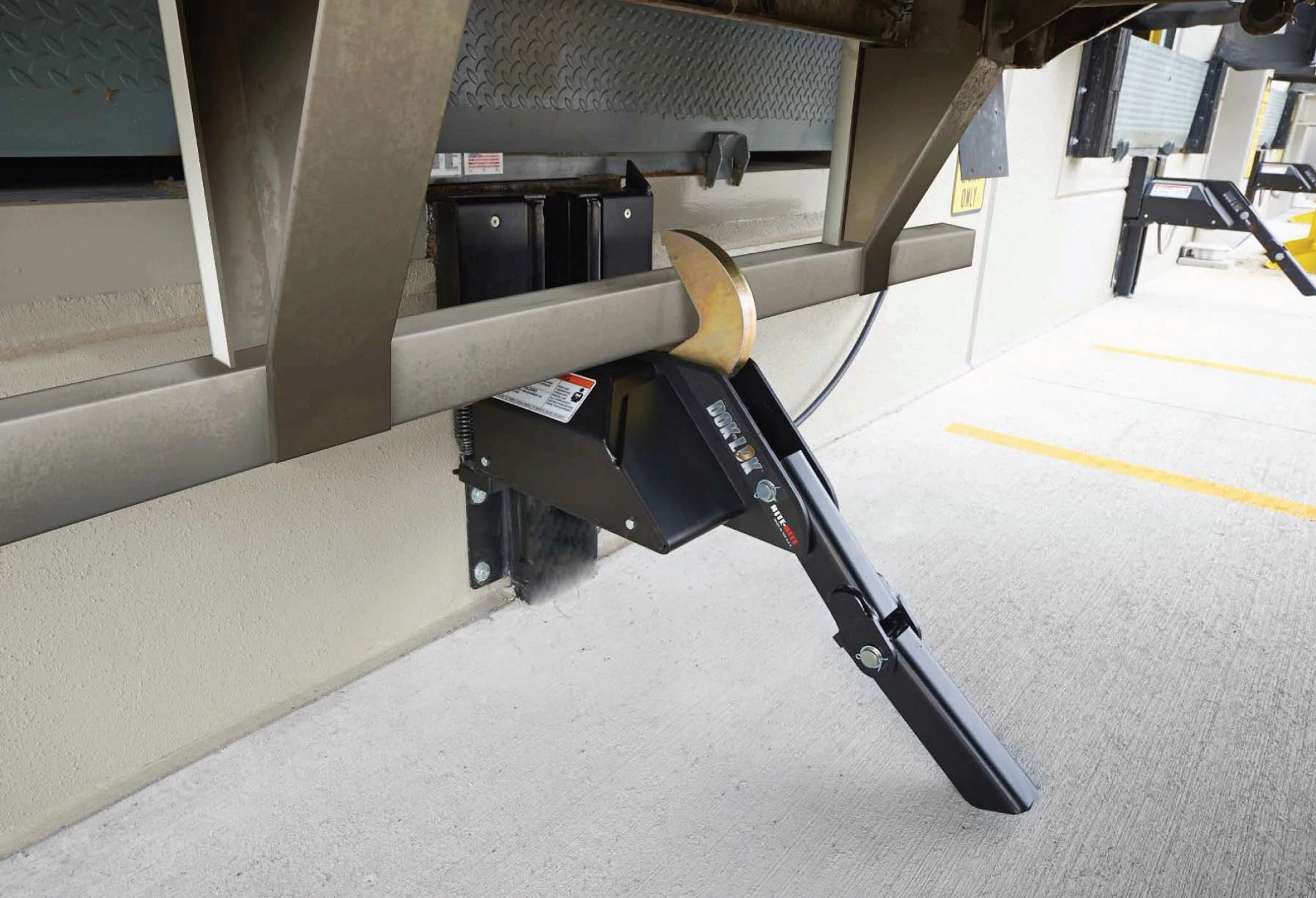 GRH-700 Rotating Hook Dok-Lok Restraint
Rite-Hite's GRH-700 Rotating Hook Restraint is designed to secure a trailer to the loading dock by engaging the rear-impact guard (RIG) or interstate commerce commission (ICC) bar with an exclusive third generation rotating hook. Offering the greatest reach and widest working range, the Dok-Lok helps reduce trailer separation accidents, such as: early departure, trailer creep, landing gear collapse and more. With Dok-Lok Style Light Communication, the restraint can be optimized with additional safety features such as Rite-Vu™ Hazard Recognition and Control.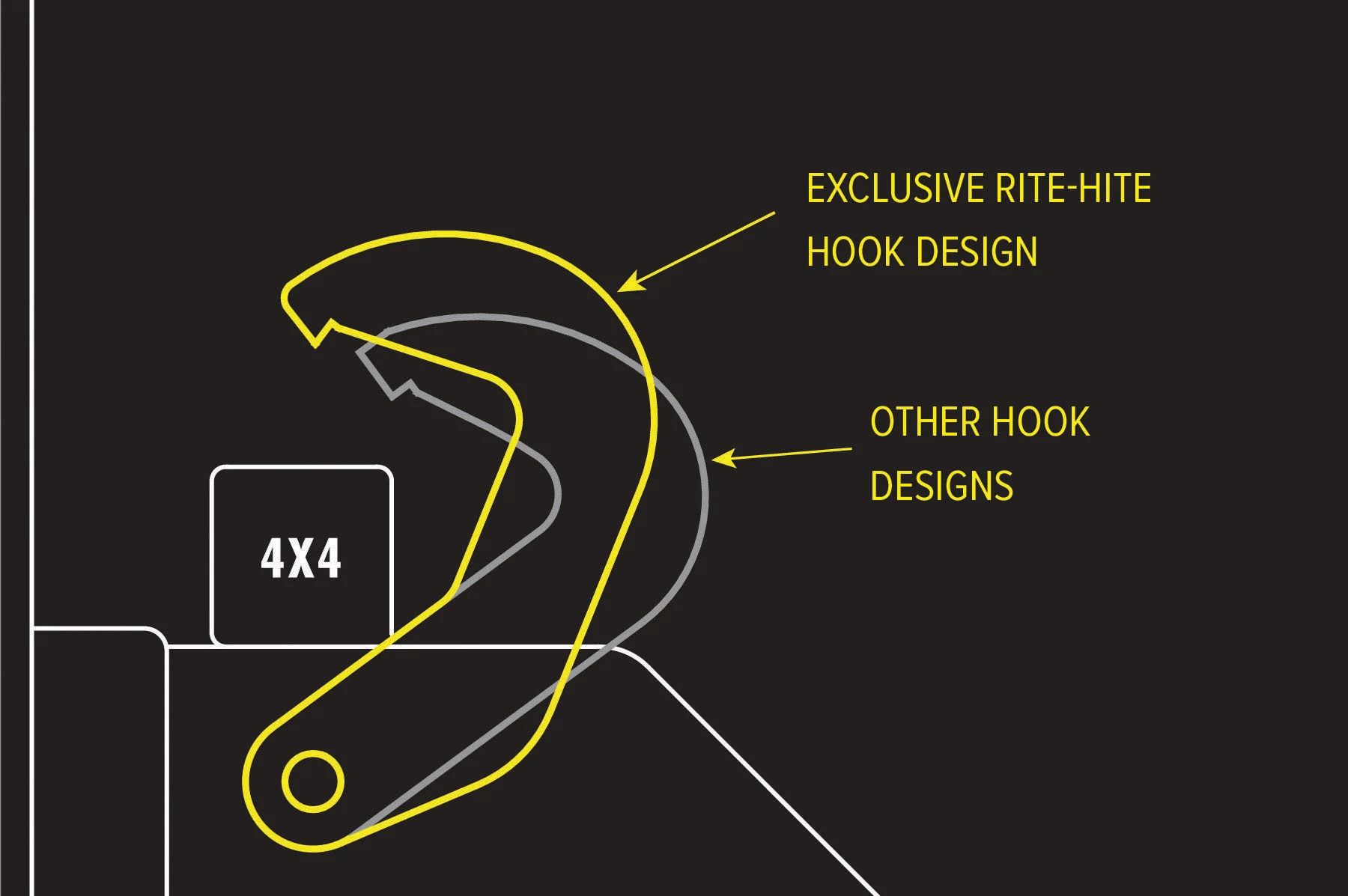 Shadow Hook v. Other Straight Shank Hooks
Straight Shank Hooks, commonly used in non-Rite-Hite® rotating hook restraints, lack the ability to safely secure many RIG equipped trailers, creating a false sense of security which may place people at risk for all trailer separation accidents.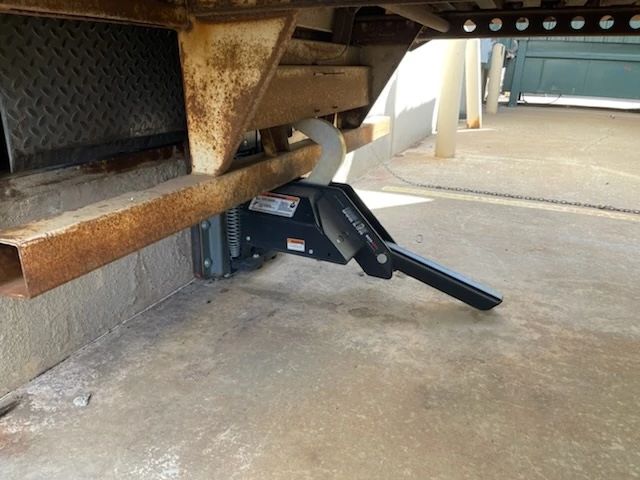 Reliable Performance when Servicing RIGs
Standard on 9" carriages, the dual articulating nose extension ensures the widest range of coverage to help protect the GRH-700 from potential damage when servicing RIGs lower than 22"
Intermodal Chassis and Obstructed RIG Technology
Exclusive Shadow Hook technology adds an additional layer of safety at the loading dock by safely securing intermodal containers or trailers with rear-impact guard obstructions, helping to maintain safety and increase productivity at the loading dock.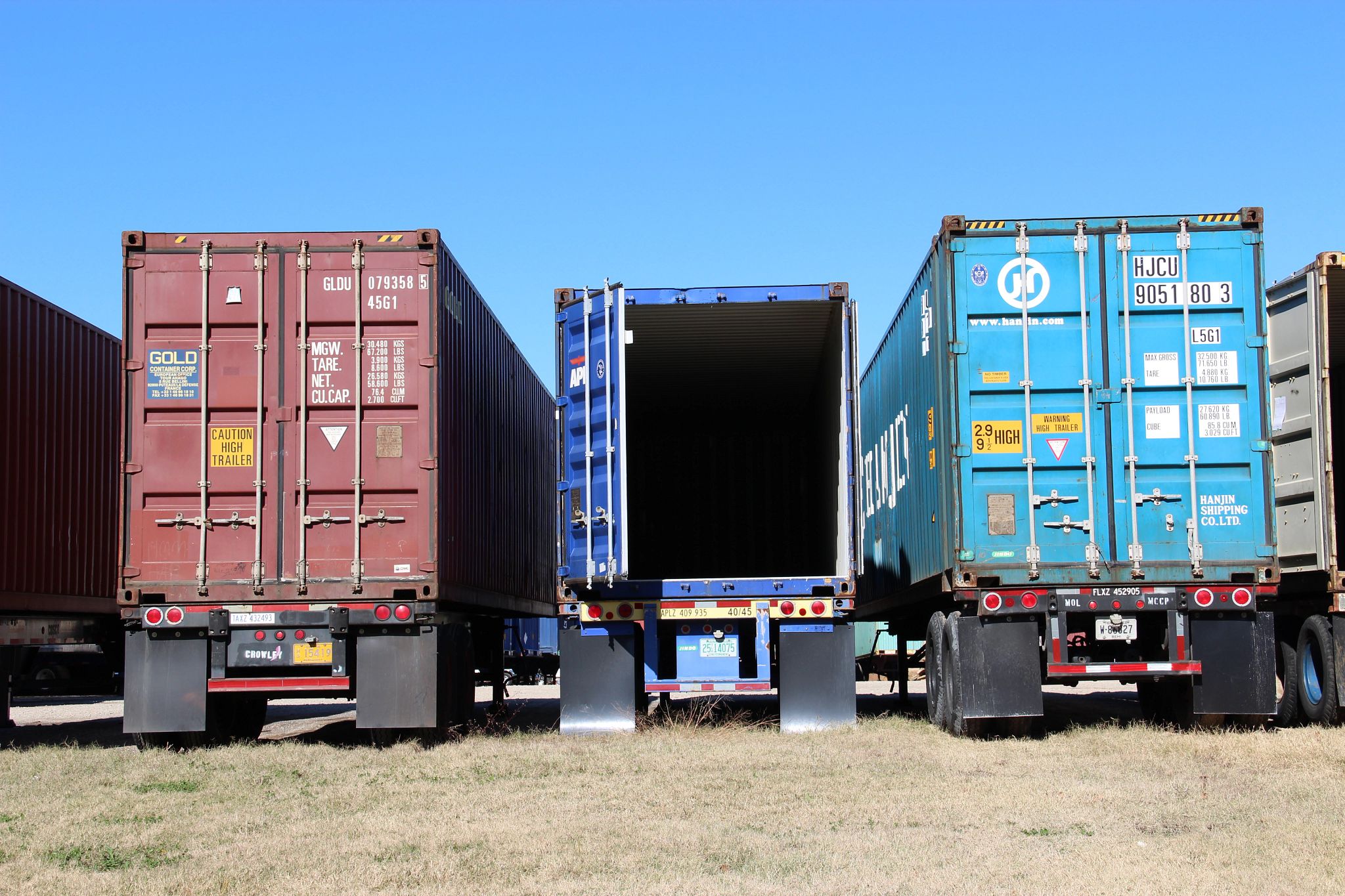 Are you prepared for various Rear-Impact Guards?
In 1998, NHTSA required that a semi's RIG be substantial enough to keep a car from "under-riding" the trailer as well as help prevent a trailer from prematurely pulling away from a loading dock when secured by a vehicle restraint system. The RIG was greatly enhanced, making old ICC bars obsolete, but many restraint manufacturers did not innovate to meet the new standards putting the people who rely on their equipment at risk.
Standards for RIGs and ICC bars
Know Your Loading Dock Risks
With over 100,000 forklift crossings per leveler annually, dangerous loading dock separation accidents can occur in many different ways. Dok-Loks help prevent these costly hazards, such as:
Trailer Creep (Dock Walk)
Early Departure
Trailer Pop-Up or Up-Ending
Landing Gear Collapse
Learn More!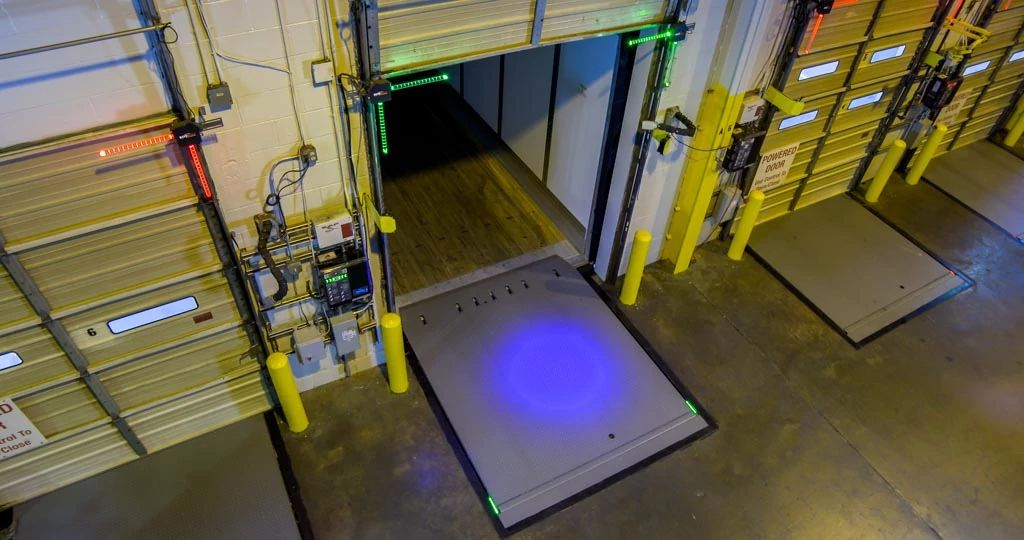 Importance of Communication at the Loading Dock
Clear, concise communication sets the stage for safety and productivity. Incorporating lights along with audible and visual alarms can have an immediate, positive impact at the loading dock. From red and green lights which inform dock personnel when they can safely proceed with loading activities to audible and visual alarms that notify personnel when they need to vacate the drive approach, Rite-Hite offers solutions for a safer, more productive facility!
Learn More Now!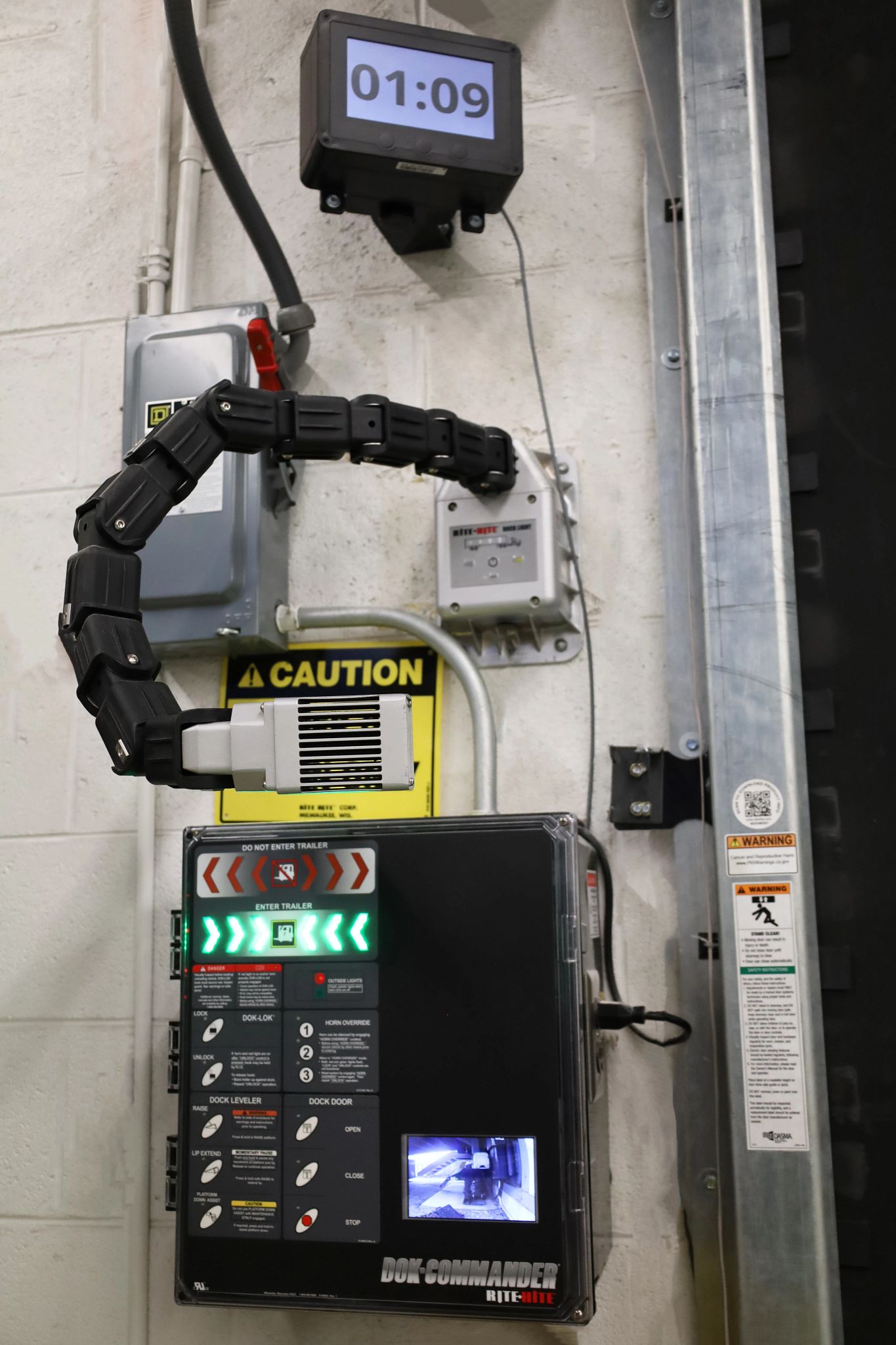 Integrating a Dok-Lok® Dock Timer at your facility will help:
Improve loading efficiencies by increasing capacity and trailer throughput.
Prioritize material handling needs based off displayed time.
Better control costly detention and demurrage costs.
Intuitively track loading process, starting at trailer presence if sensor present at dock position.
Make data-informed decisions based on real-time events and historical trends with smart, connected capabilities.
Optimize existing Dok-Lok® vehicle restraint.
Learn More
Smart, Connected Dok-Lok® Vehicle Restraints
Smart, connected vehicle restraints help facilities:
Increase loading dock productivity when paired with sensors and alerts noting when a truck arrives, when restraint is engaged/disengaged, fault mode occurs and more.
Track loading and unloading activities to identify unnecessary downtime between events.
Alert dock attendants which docks are nearing detention and demurrage.
See What You're Missing


Gallery
GRH-700 Rotating Hook Dok-Lok Restraint
Rite-Hite Exclusive Hook Comparison
Intermodal Container Chassis
Dok-Lok® Style Light Communication with Coded Horn Override
Dok-Commander® Combined Controls with Lok-Vu™
Loading Dock Outside Lights and Signage
Rite-Vu™ Hazard Recognition and Control
Need more info?
Fill out the form below and one of our reps will reach out to you.
improving industrial safety, security and productivity worldwide THROUGH QUALITY AND INNOVATION

WANT MORE INFORMATION?
Fill out the form below and one of our reps will reach out to you.
Thank you for filling in the form.
Someone from our team will be in touch with you shortly.