Machine Guarding
Rite-Hite has developed a tough, tested line of commercial and industrial machine guarding products to protect people from potential hazards near operating machinery and robots.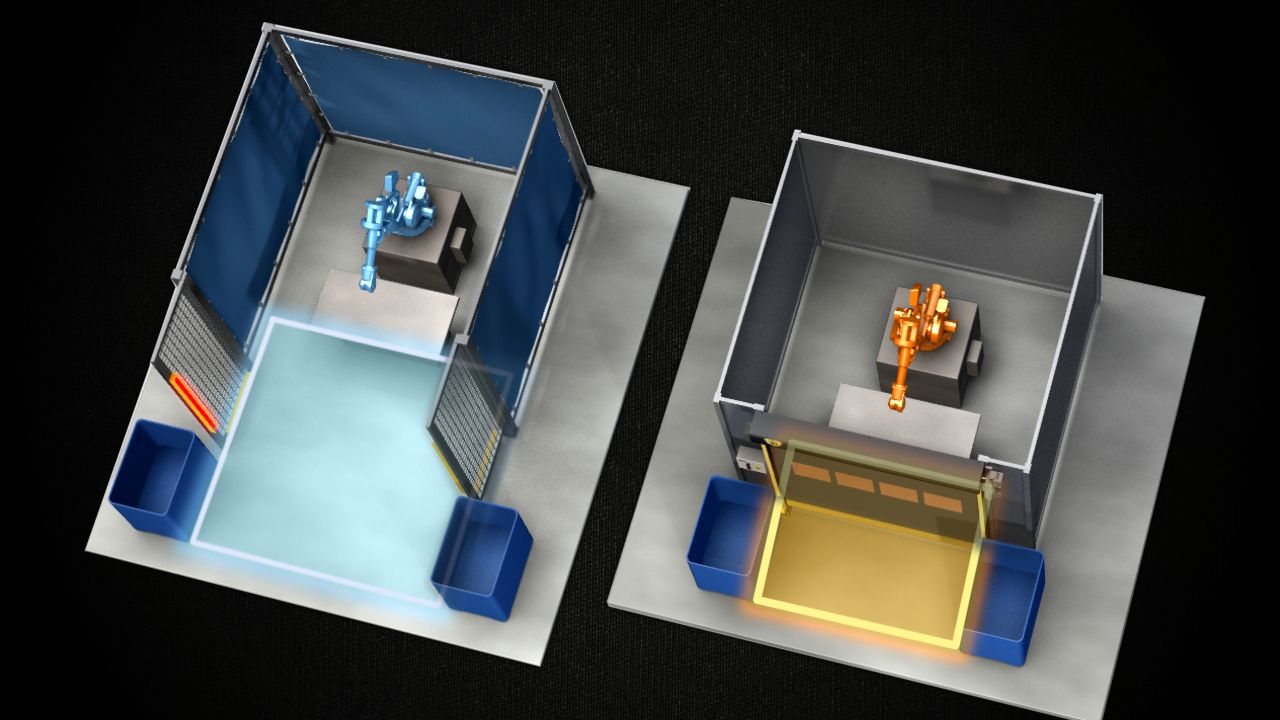 The general requirements of all machines is that the point of operation of machines, whose operation exposes an employee to injury, shall be guarded. Rite-Hite Machine Guarding benefits:
Guards your machinery and protects your employees
Contains application driven hazards including airborne debris, heat, fumes, smoke, sparks, accidental discharge, spray/mist/fluids and mechanical movement
Reduces footprint of manufacturing cell by locating closer to the hazard
Machine guards provide clear visual that operator should be on task
Machine guards are manufactured to your exact size requirements
Machine guards are automated to the process to reduce operator fatigue
Coupled with safety interlocks, Rite-Hite Machine Guarding products offer an increased level of protection for point-of-operation guarding. Because they provide safeguarding that can be seen, the opportunity for accidental work stoppage is greatly reduced. The physical separation they provide is a clear visual indicator that the machine operator needs to be on task.
View Machine Guarding Brochure
Machine Guarding Highlights
improving industrial safety, security and productivity worldwide THROUGH QUALITY AND INNOVATION

WANT MORE INFORMATION?
Fill out the form below and one of our reps will reach out to you.
Thank you for filling in the form.
Someone from our team will be in touch with you shortly.