Hydrachek
Holds lip in extended position
Unique shock absorber system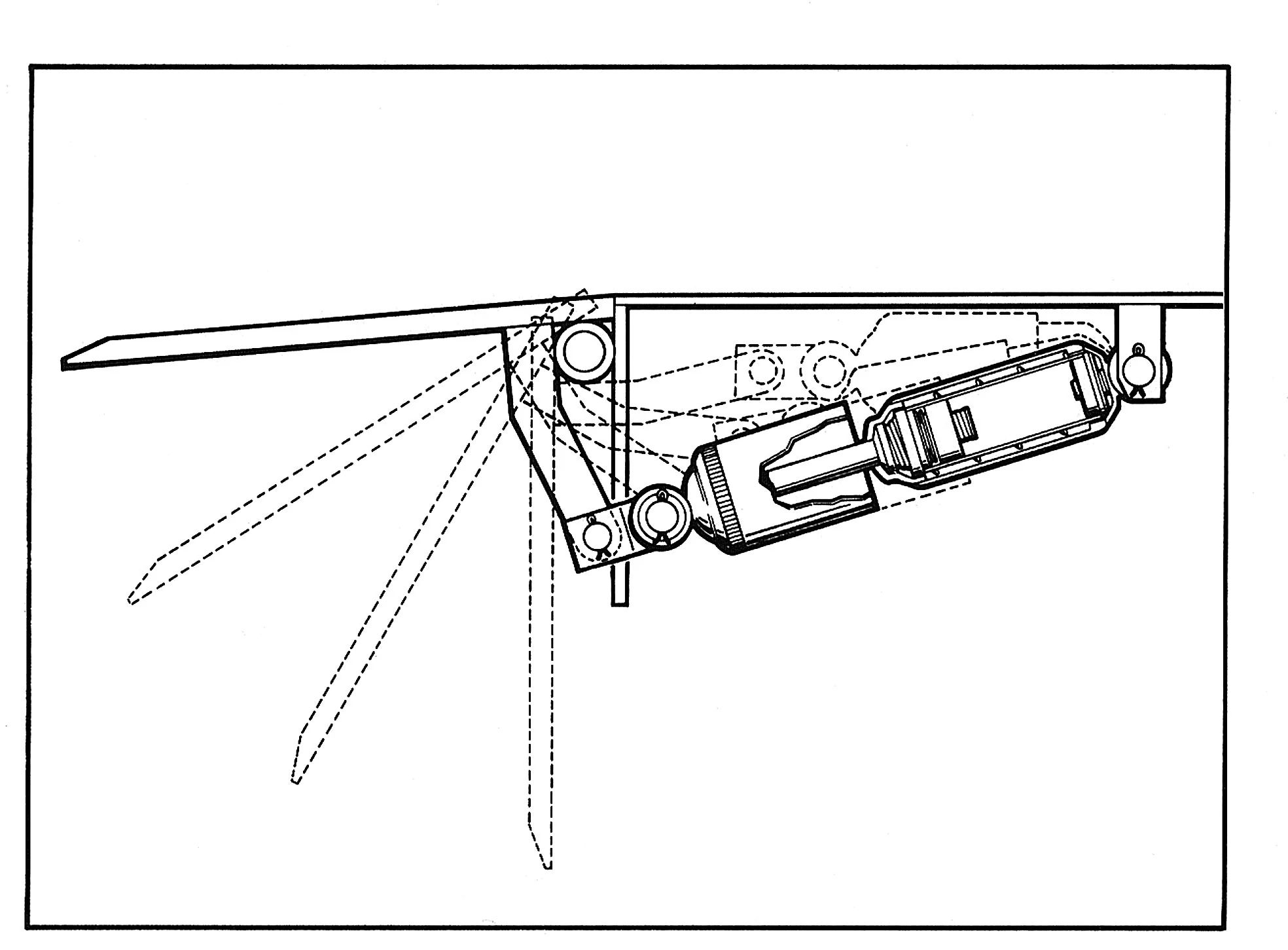 Dock leveler lips that do not extend or retract properly place employees at risk and create a safety hazard. Hydrachek automatically stores the lip after truck departure and can be retrofitted to other manufacturer's dock levelers.
Benefits
The Hydrachek Lip Control System positively holds the dock leveler lip in the extended position, allowing you to position it in the bed of the trailer. Wear to a conventional lip mechanism on a mechanical dock leveler can cause assembly to breakdown and fail and faulty lip control systems can cause damage to trucks and equipment. That's why this unique shock absorber system is slow and smooth, so there is less shock, wear, and leveler maintenance.
Increased Dock Safety - Hydrachek Lip Control System eliminates the unsafe practice of manual lip positioning.
Yieldable Lip - Shock absorbing system protects lip if impacted by a trailer while extended.
Improved Reliability - Proven design eliminates locking mechanisms and complicated "walk-down" systems.
Fits Most Levelers - Can be retrofitted to existing mechanical levelers of most manufacturers.
Need more info?
Fill out the form below and one of our reps will reach out to you.
improving industrial safety, security and productivity worldwide THROUGH QUALITY AND INNOVATION

WANT MORE INFORMATION?
Fill out the form below and one of our reps will reach out to you.
Thank you for filling in the form.
Someone from our team will be in touch with you shortly.