Dock Seals
At the loading dock, Rite-Hite Dock Seals provide a tight, gasket-type seal on three sides of the trailer. As it comes to rest against the loading dock bumpers, the trailer compresses into the foam side pads of the loading dock seal. This compression encloses the space between the dock position and trailer.
Sealing the gaps around the trailer, achieves maximum environmental control at the dock. In addition, sealing gaps around the trailer also prohibits outside elements like rodents, bugs, rain, wind, dust and other pests to enter your facility.
A few benefits to sealing gaps with Rite-Hite dock seals include:
Lower energy costs

Minimizing contaminants coming into your facility

Protect valuable products and cargo from weather related damage

Be prepared to pass audits and inspections

Create a safe and comfortable work environment for employees
Below you will find detailed features and information on the durability and sealing efficiency of Rite-Hite's line-up of dock seals so you can make the most informed decision for your warehouse or facility.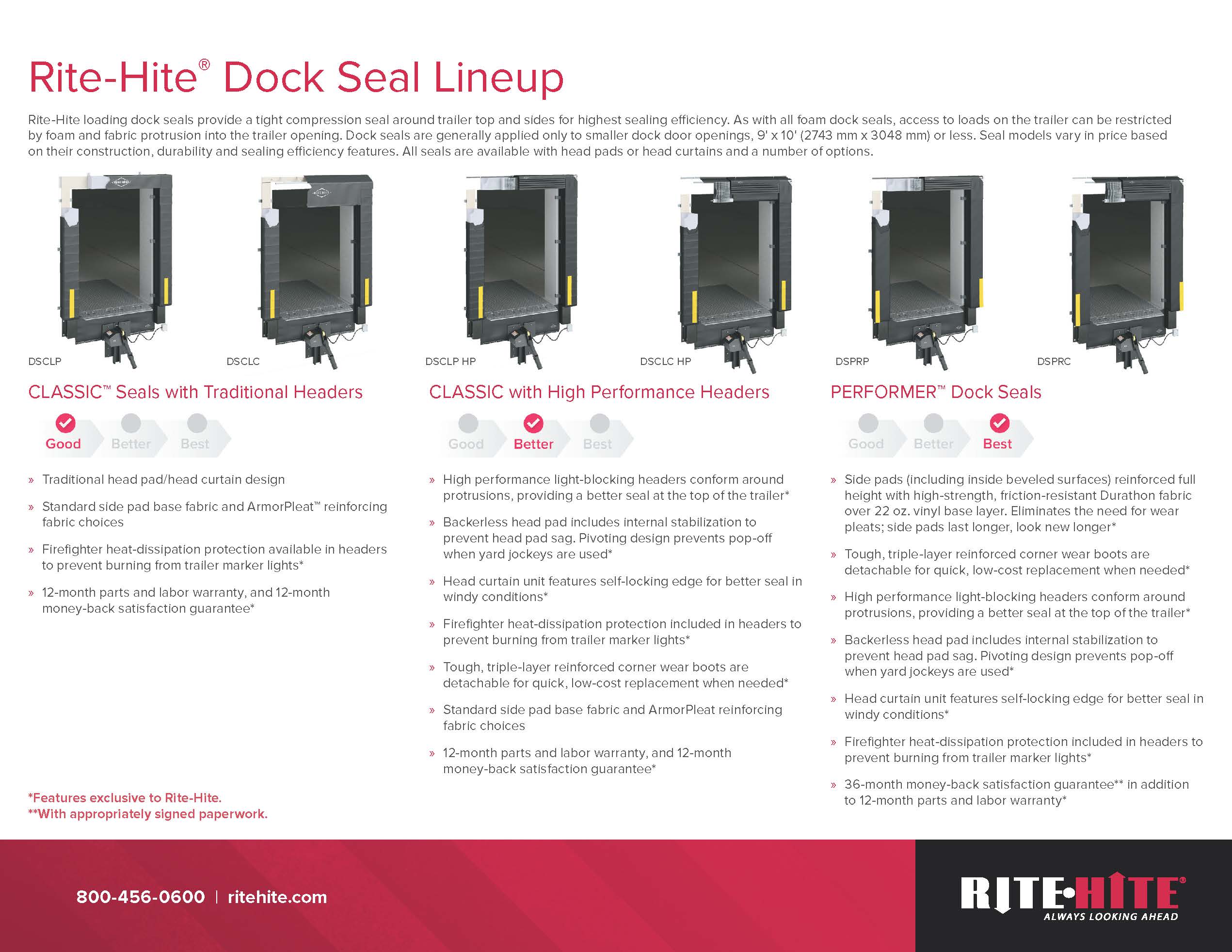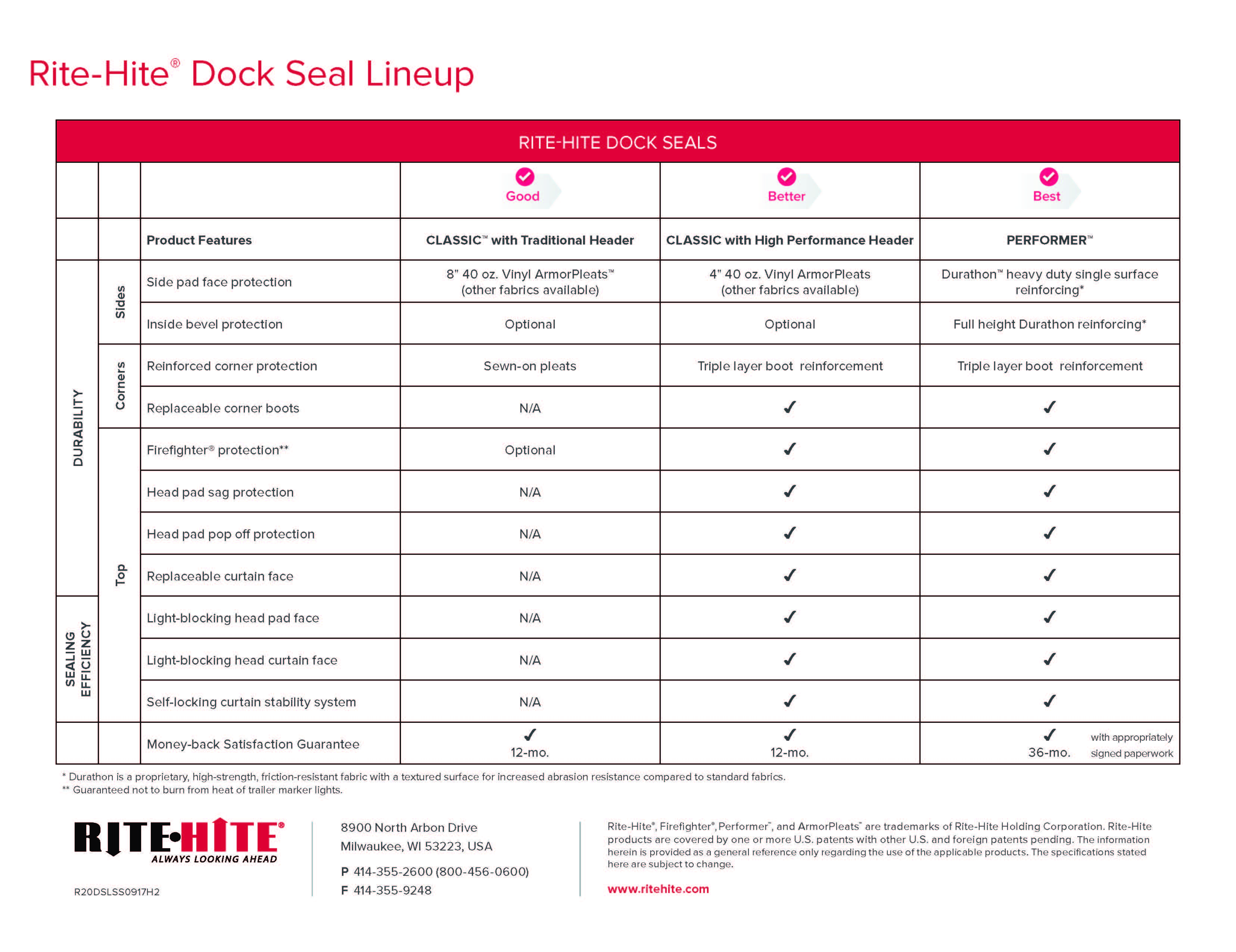 Click here to download a PDF of Rite-Hite's dock seal model features and products chart.
Click here to see the differences between our dock seal models.
Achieve Maximum Environmental Control with Loading Dock Seals by Contacting Us Today!
improving industrial safety, security and productivity worldwide THROUGH QUALITY AND INNOVATION