Global Wheel-Lok Vehicle Restraint
The Global Wheel-Lok™ (trailer wheel lock) restraint automatically engages the trailer's rear tire with one 20" (0.51 m) barrier to provide safe engagement of virtually all trailer types.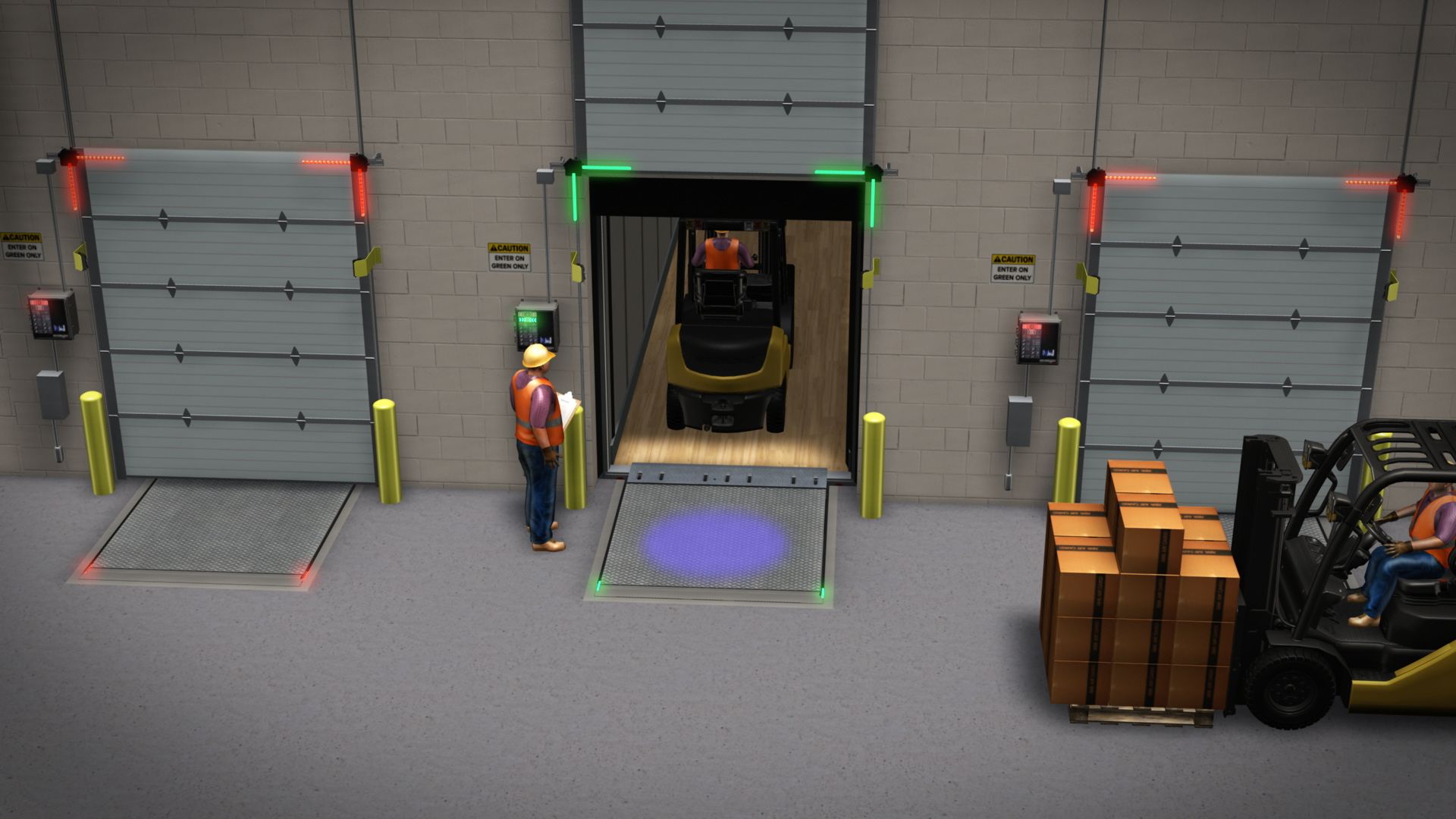 Rite-Vu™ Hazard Recognition and Communication System
Interior/exterior LED Rite-Vu™ light communication system, includes Approach-Vu™, Pedestrian-Vu™ , Corner-Vu™, Leveler-Vu™ and Lok-Vu™. Each component can be ordered with the Lok® or added at any time to optimize loading dock safety.
Learn More
Opti-Vu IIoT Platform
Improve productivity, proactively increase safety, control energy consumption and enhance asset management with the interactive tool that allows you to make data-informed decisions for your facility.
Benefits
Trailer contacts trigger device and energy of the trailer pivots the barrier locking arm into position.
20" (0.51 m) high locking arm secures virtually any trailer with a 30-44" (0.76-1.1 m) tire diameter.
Services the widest variety of trailers including lift-gates, standard over the road with or without RIG's, and intermodal container chassis.
43-158" (1.1-4.0 m) engagement range.
Two wheel guides ensure on-center trailer positioning to protect building wall and enhance dock seal or shelter effectiveness.
Simple, reliable electro-mechanical design with minimal maintenance.
Surface mounted for easy installation and maintenance.
Performs in all weather conditions.
Gallery
GWL-2300: Global Wheel-Lok Multiple Positions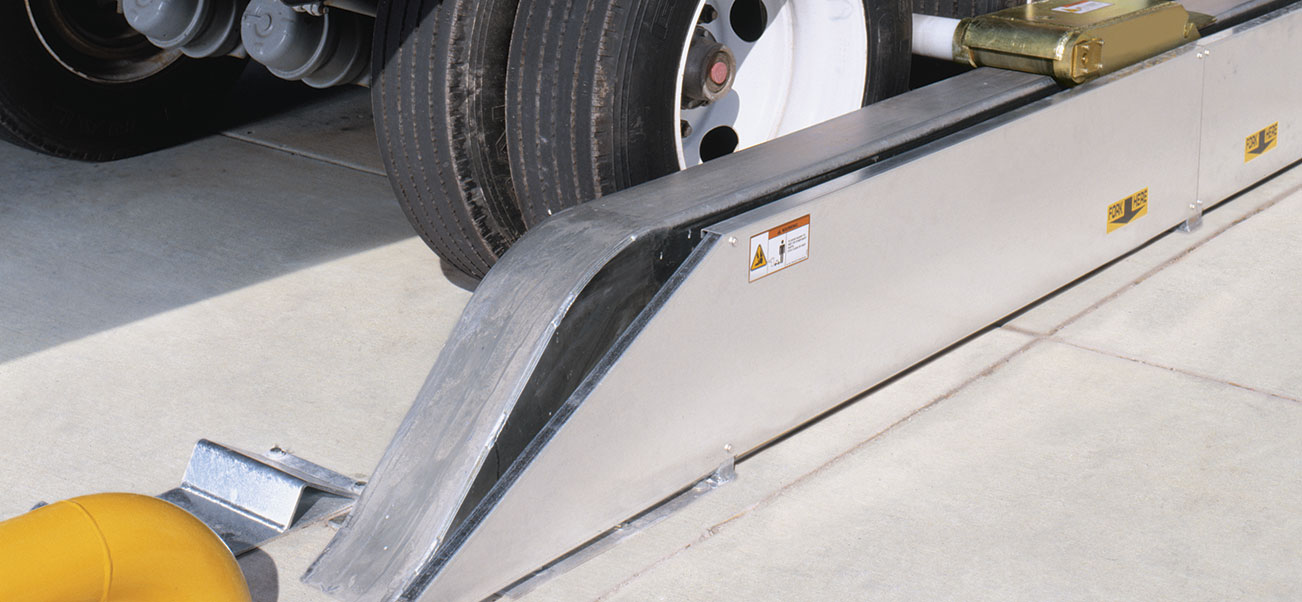 GWL-2300: Global Wheel-Lok Engaged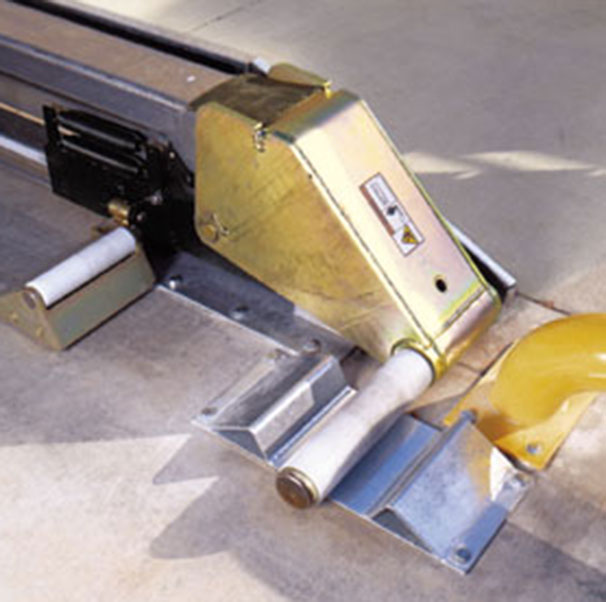 GWL-2300: Global Wheel-Lok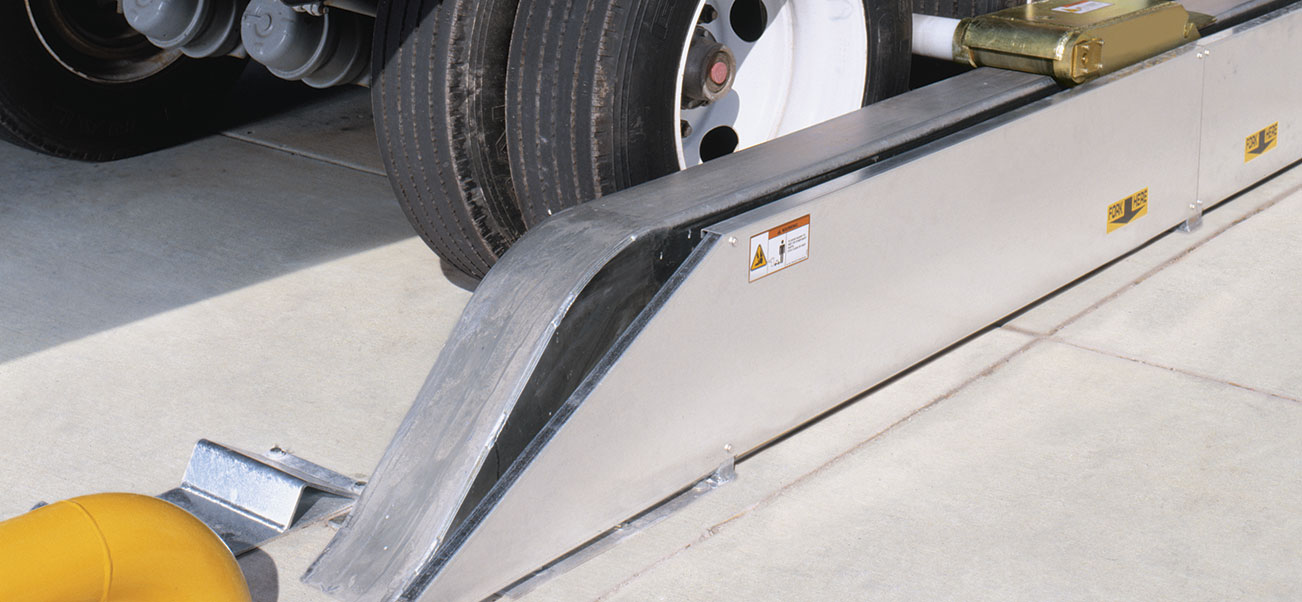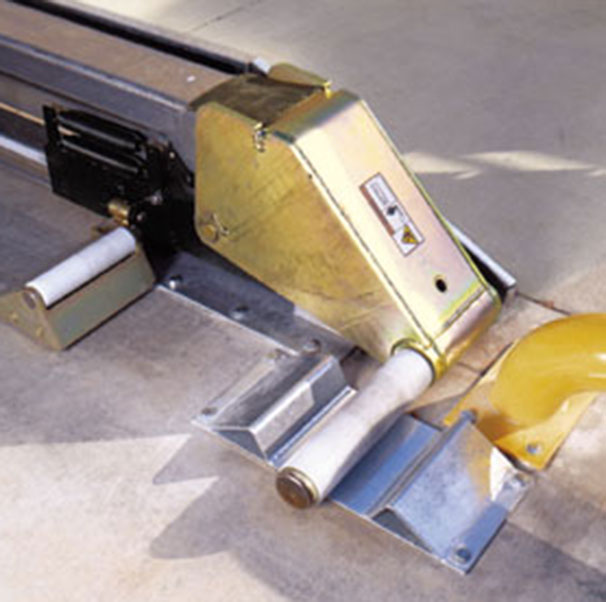 Need more info?
Fill out the form below and one of our reps will reach out to you.
improving industrial safety, security and productivity worldwide THROUGH QUALITY AND INNOVATION

WANT MORE INFORMATION?
Fill out the form below and one of our reps will reach out to you.
Thank you for filling in the form.
Someone from our team will be in touch with you shortly.