Industrial Fans
Rite-Hite industrial fans are designed to circulate the air in your facility more efficiently and effectively. Rite-Hite Fans offer a year-round fundamental change in building environments by helping keep people cooler in the summer and warmer in the winter. Rite-Hite Fans can also help reduce energy consumption and costs.

More Than Just Cooling...
Rite-Hite industrial fans have benefits year-round. They keep your facility cool in the summer and, in the colder months, they can be used for air destratification (a process that mixes warm air from the ceiling with cooler air at the floor). Ultimately, they'll create a more comfortable environment while saving on energy costs. Our dedicated destratification fans can help keep your facility comfortable where HVLS fans cannot fit.
Learn More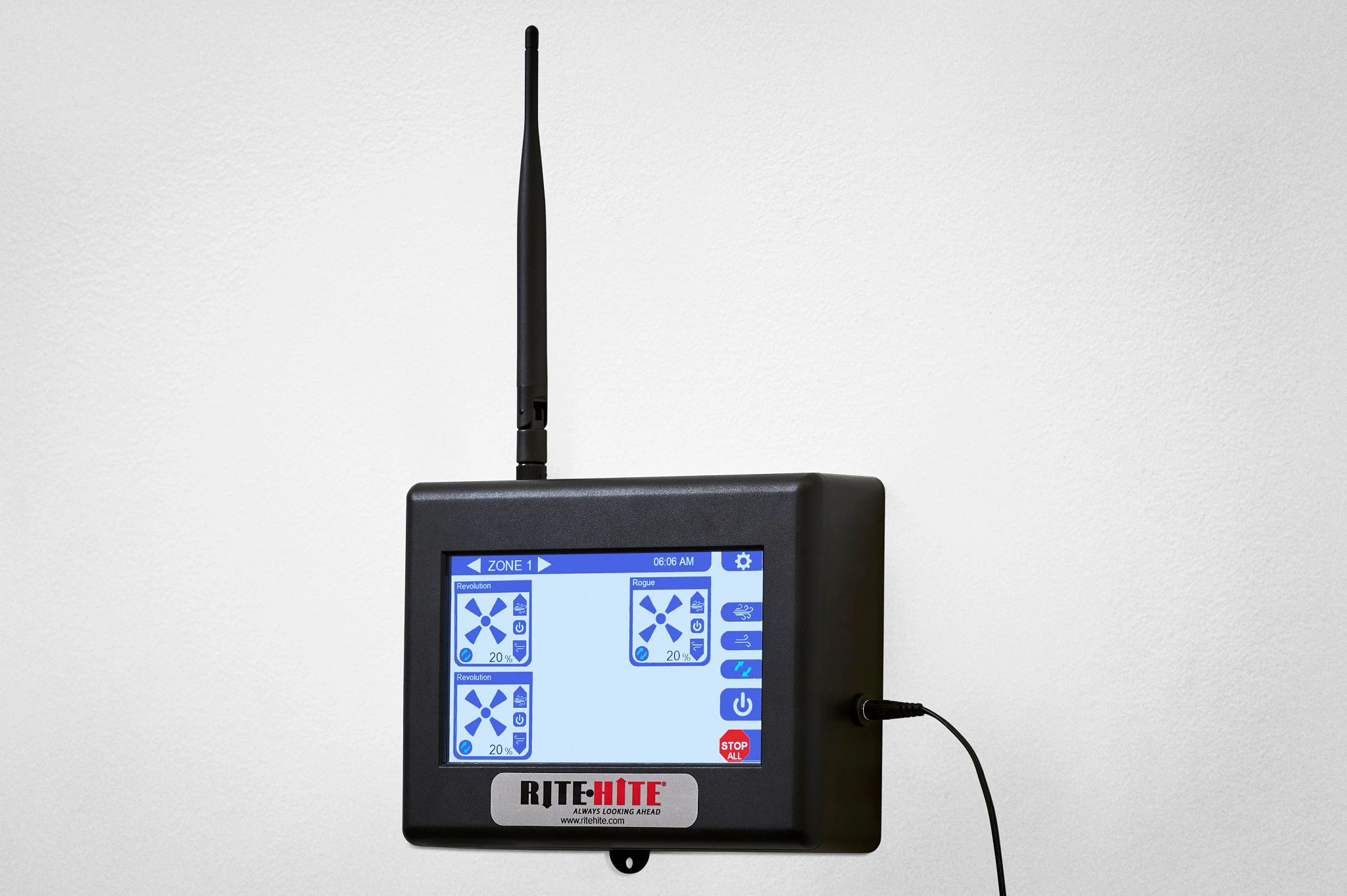 Fan-Commander Wireless Fan Control
Optimize year-round performance of Rite-Hite industrial fans to maximize energy savings and comfort. With wireless communication functionality and diagnostic monitoring between controller and fans, our wireless touch screen control station allows operation of up to 24 Rite-Hite HVLS fans from a single location.
Learn More
Industrial Fan Highlights
improving industrial safety, security and productivity worldwide THROUGH QUALITY AND INNOVATION

WANT MORE INFORMATION?
Fill out the form below and one of our reps will reach out to you.
Thank you for filling in the form.
Someone from our team will be in touch with you shortly.