RHH 4000 Hydraulic
Smooth transition technology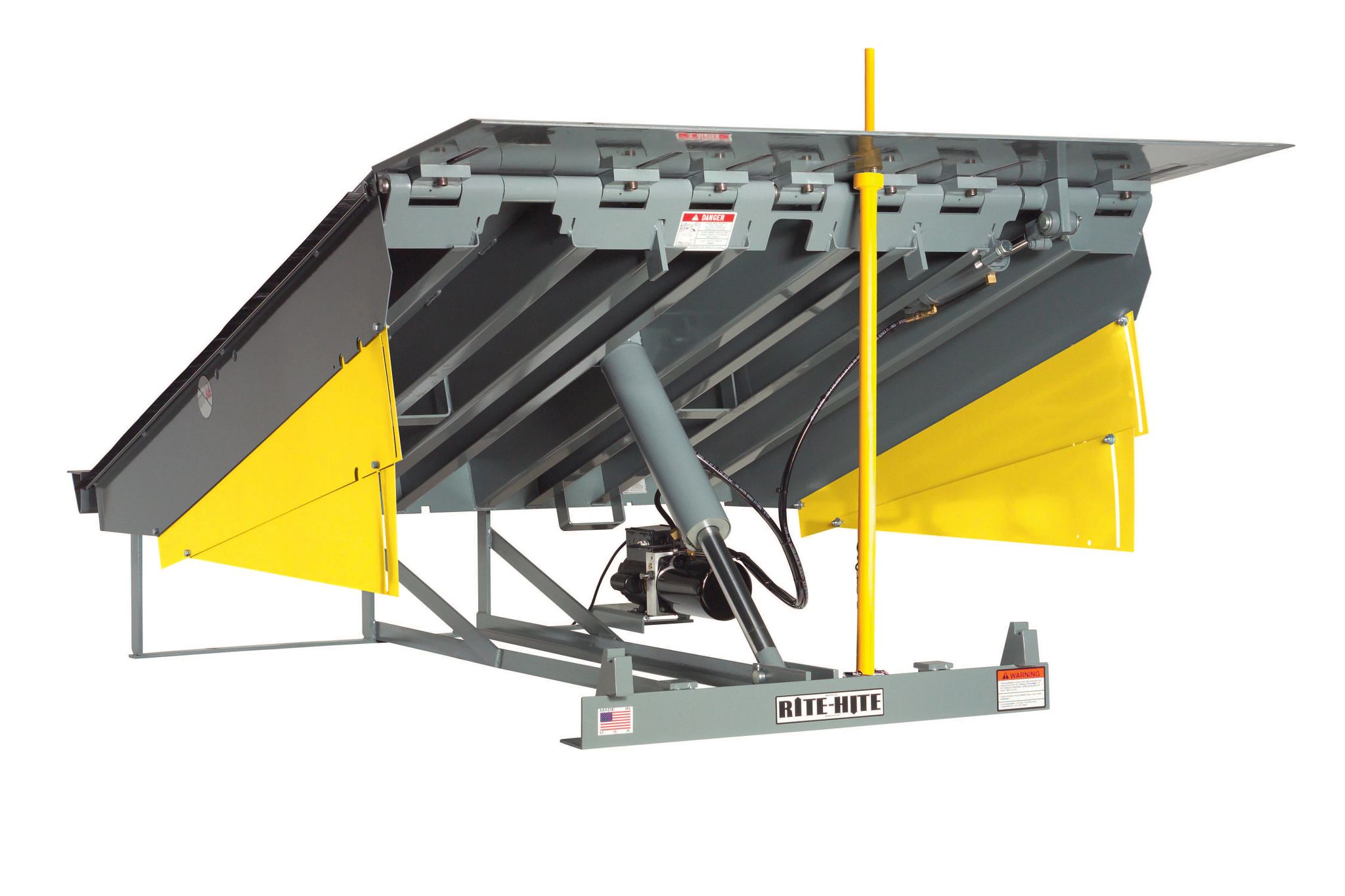 The RHH-4000 Hydraulic Dock Leveler offers safety and reliability with the smoothest transitions in the industry.
Many forklift operators travel across conventional dock levelers more than 100,000 times each year. With each pass they experience an unpleasant jarring effect created by the bumps and gaps that exist in outdated leveler designs – so does their equipment and the product being transported. Also known as dock shock or whole body vibration, these vibrations can lead to chronic back and neck injuries, product spills, and equipment repair costs.

These conditions can be reduced or eliminated with a Smooth Transition Dok System™ design – all of which are ANSI MH30.1 tested and certified.
Learn more about Dock Shock
Opti-Vu IIoT Platform
Improve productivity, proactively increase safety, control energy consumption and enhance asset management with the interactive tool that allows you to make data-informed decisions for your facility.
Benefits
Smooth transition - Constant-radius rear hinge, two-point crown control on the front lip hinge, and an optimized lip chamfer provide a smooth transition from the facility floor to the trailer for your operators, forklifts and products.
Vacant dock drop-off protection - Exclusive Safe-T-Lip barrier protects against open dock accidents. The Safe-T-Lip barrier can stop a 10,000 lb (4535 kg) fork lift traveling at 4 mph (6.4 Km/h) from going over the edge of the loading dock.
Environmentally friendly - Hydraulic fluid is biodegradable and out performs traditional industrial-grade fluid.
Automatic free-fall protection - Dependable hydraulic velocity fuse stops rapid leveler descent within 3" (76 mm) with a heavy load on the platform.
Exclusive Safe-T-StrutTM maintenance support system protects personnel during clean out and inspection and provides lockout/tag out capability. The unique through-the-lip design keeps the strut in place when the leveler is raised to the highest position or is impacted by lift truck.
Seal beneath and around the dock leveler - PitMasterTM Under-leveler Seal is an available option that helps prevent energy loss, improve dock cleanliness and increase employee comfort.
12-month limited money-back guarantee standard with all Rite-Hite products.
Up to 20 year money back warranty based on the Dock Leveler Investment Guide.
Need more info?
Fill out the form below and one of our reps will reach out to you.
improving industrial safety, security and productivity worldwide THROUGH QUALITY AND INNOVATION

WANT MORE INFORMATION?
Fill out the form below and one of our reps will reach out to you.
Thank you for filling in the form.
Someone from our team will be in touch with you shortly.