Lok-Vu
Trailer presence & lock verification system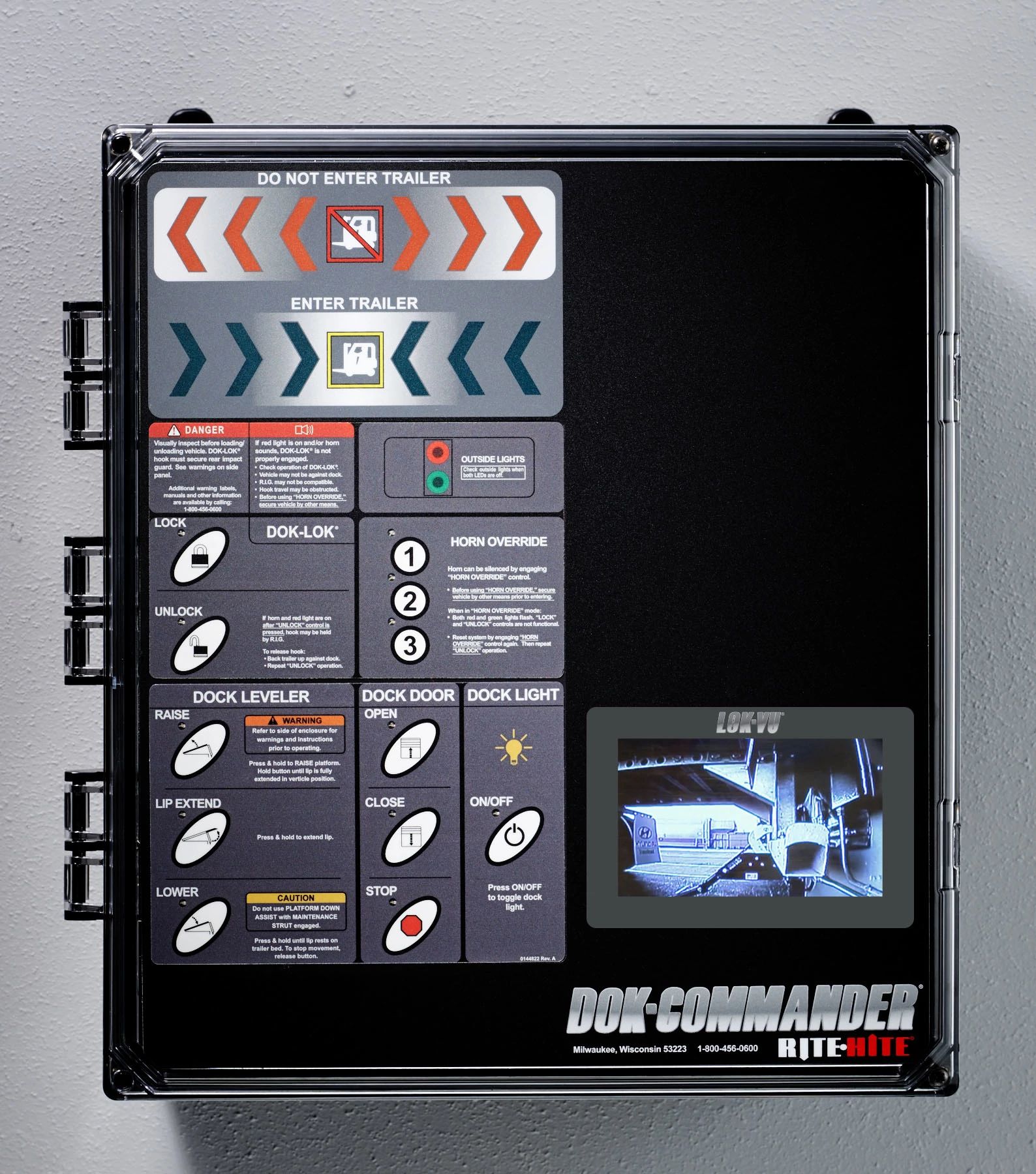 Lok-Vu™ utilizes a single or dual outside camera view displayed inside on the Dok-Commander® Combined Control box or standalone monitor. The single camera helps confirm a Lok® is securely engaged while a dual camera configuration also helps to confirm a trailer stand's presence.
Benefits
Trailer presence and lock verification system uses outside camera and inside monitor to display when trailer has arrived, is safely engaged and disengaged
Reduces the number of dangerous processes placing pedestrians out on the drive approach, addressing the current OSHA statistic that, " semi-tractor trailers are the second leading cause of back over fatalities in the United States."
Helps maintain supply chain integrity by keeping dock doors closed.
Dual camera option allows for interchangeable views between two of three general locations: the rear-impact guard (RIG) of the trailer, the rear wheel base of the trailer and in the case of spotted trailers, the nose of the trailer to verify trailer stand presence.
Available as standalone monitor and power source or as part of Dok-Commander® Combined Controls.
Need more info?
Fill out the form below and one of our reps will reach out to you.
improving industrial safety, security and productivity worldwide THROUGH QUALITY AND INNOVATION

WANT MORE INFORMATION?
Fill out the form below and one of our reps will reach out to you.
Thank you for filling in the form.
Someone from our team will be in touch with you shortly.