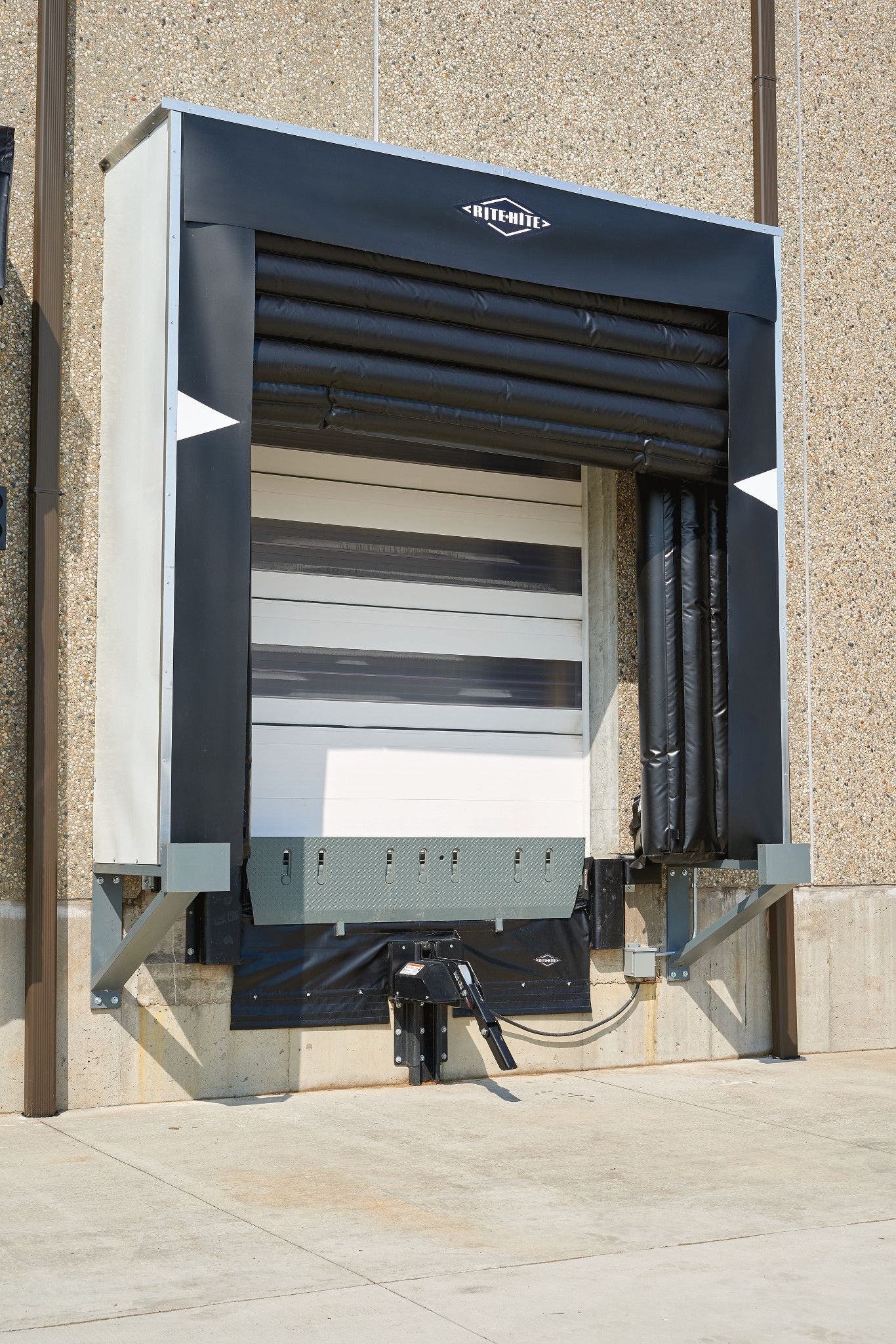 Uni-Dox inflatable loading dock shelters provide the most versatile seal available, designed for loading docks and entryways that work with a variety of trailer sizes or heights, including extended tailgates or hydraulic lifts.. The head and side bags inflate around the top and sides of the truck after it is backed into place. When not in use, the air bags deflate and retract behind the protective storage curtains. (Manual activation required.)
Benefits
Fast, reliable inflation - Advanced air bag and connector designs reduce bypass so more air stays in the bag while inflating, resulting in faster inflation than other inflatable shelters. Head bag and side bags quickly move into place upon activation, to tightly seal tops and sides of trailers of variable heights and widths.
Efficient deflation and retraction - Simple counterweight retraction system reduces drag, providing quicker deflation. No motorized return of deflated head bag results in improved reliability.
Advanced draft pad design - Conforming, non-inflatable draft pads reduce risk of damage and leaks, improving effectiveness and reliability of overall seal.
Easy installation - Welded steel frame construction is lighter and stronger than other inflatable shelters, potentially reducing installation time.
Available PitMaster™ seal - Gaps large and small beneath and around the dock leveler and bumpers are sealed with optional PitMaster components, providing substantial energy savings, improving cleanliness and sanitation.
Need more info?
Fill out the form below and one of our reps will reach out to you.
improving industrial safety, security and productivity worldwide THROUGH QUALITY AND INNOVATION

WANT MORE INFORMATION?
Fill out the form below and one of our reps will reach out to you.
Thank you for filling in the form.
Someone from our team will be in touch with you shortly.