HDRCR Hydraulic Railcar Ramp
Ideal for rail access facilities
Adaptable lip for easy leveler placement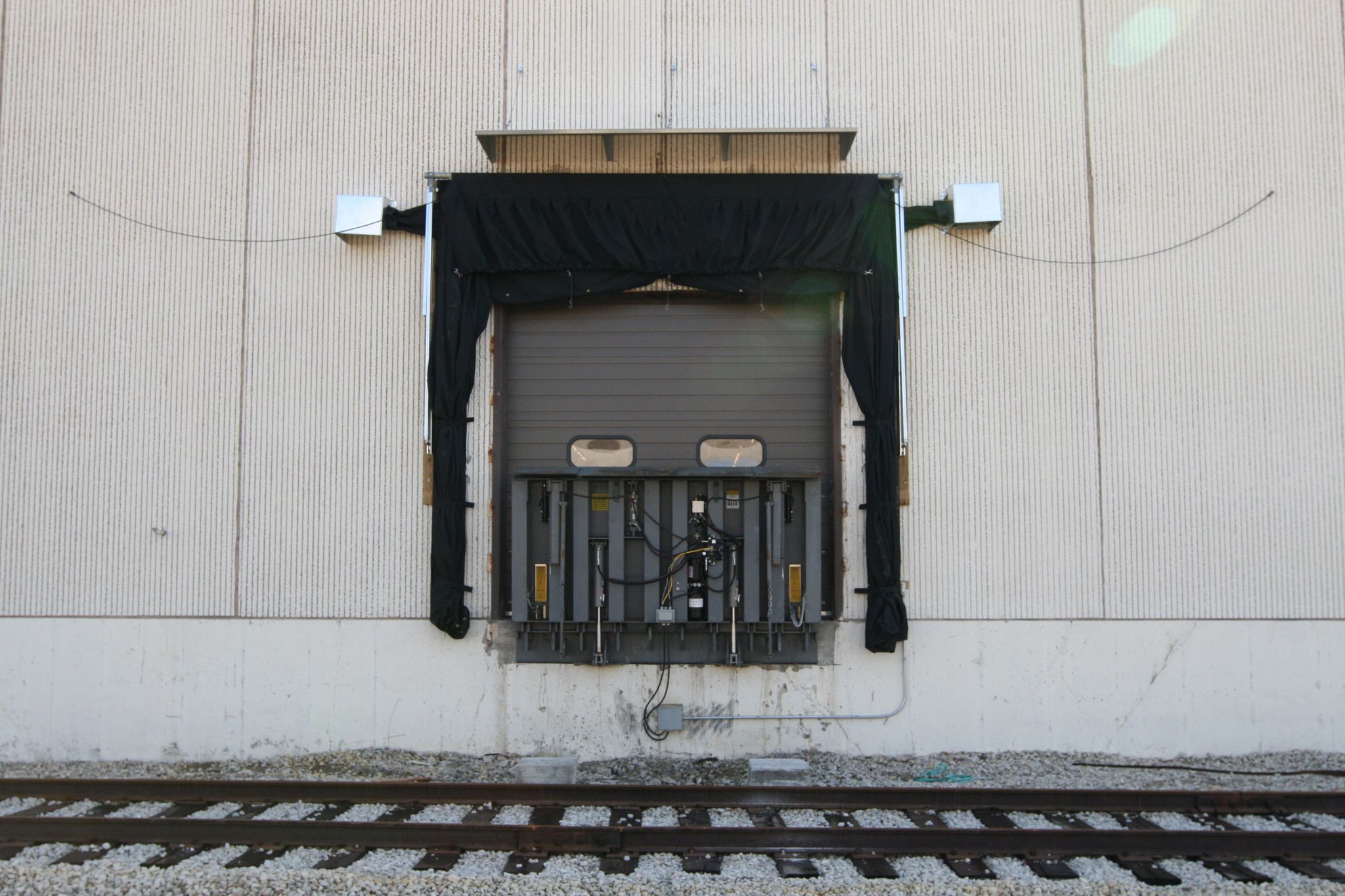 The Hydraulic Railcar Loading Ramp offers safety and efficiency for railcar loading.

By including a railcar loading ramp, you are taking a proactive approach to ensuring the safety of your personnel while protecting equipment during the loading and unloading process.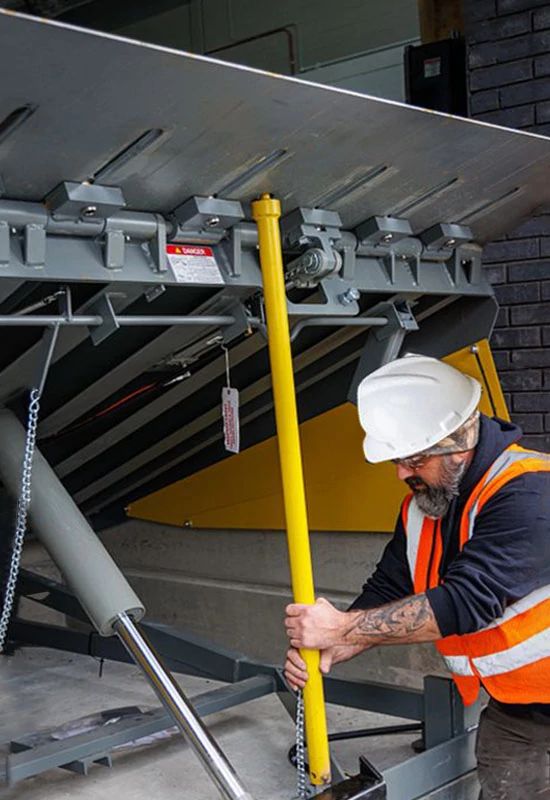 Safe-T-Strut
Rite-Hite's Safe-T-Strut™ system offers a central through-the lip-design that solidly supports both the leveler and lip through the entire operating range, helping to prevent dock leveler collapse during maintenance and helping to protect personnel underneath. It is certified to withstand forklift impacts up to 4 mph and helps to comply with OSHA lockout/tagout regulations.
Learn More
Benefits
Rite-Hite Hydraulic Railcar Loading Ramp helps increase productivity through a unique design that allows for smooth placement of the dock leveler and lip when the railcar itself may not be in perfect alignment with the loading dock door.
Push Button Hydraulic System provides true power up / power down operation when lowering the ramp into the railcar or returning it to its vertical stored position.
Adaptable Lip has the option of one solid lip (typical for narrow loading dock doors) or a split lip (typically three sections with varying widths) for easy leveler placement in the railcar door. Levelers with the split lip option provide the ability to operate the left, right, or center lip through the Split Lip Control button located on the control panel.
Counterbalance Hydraulic Valves keeps the leveler in its lowered position during the loading / unloading process, while also allowing for free float of the leveler deck.
Grease Fittings ensure that the leveler is properly lubricated and helps ensure longer product life.
Facilities with railcar access add a new layer of safety concerns when swapping the drive approach for train tracks. However, no matter if you're operating the Hydraulic Railcar Loading Ramp from inside the facility, performing routine maintenance outside or driving across the leveler, Rite-Hite provides 360 degrees of safety.
Tilt Back Bar/Rod helps prevent the leveler from falling backward, protecting personnel inside the facility when the in the vertical stored position.
Safety Bracket Pins helps maintain the leveler in the vertical stored position. In the event the leveler is impacted from behind, this added feature helps prevent the railcar ramp from collapsing forward.
Safety legs are extended to rest on concrete platforms for secure end-loading when beginning or finishing of the loading process.
Maintenance (Linch) Pin adds an extra layer of personnel safety during routine maintenance is performed.
Up to 20-Year Money Back Warranty Based on the Dock Leveler Investment Guide.
1-Year Parts & Labor.
12-Month Limited Money-Back Guarantee of Customer Satisfaction.
Gallery
Hydraulic Railcar Ramp: Single Dock
Railcar Ramp End-Load Legs
Hydraulic Railcar Ramp: Control Box
Hydraulic Railcar Ramp: Raised w/ Split Lip
Hydraulic Railcar Ramp: Underside of Leveler
Hydraulic Railcar Ramp: Multiple Docks
Need more info?
Fill out the form below and one of our reps will reach out to you.
improving industrial safety, security and productivity worldwide THROUGH QUALITY AND INNOVATION

WANT MORE INFORMATION?
Fill out the form below and one of our reps will reach out to you.
Thank you for filling in the form.
Someone from our team will be in touch with you shortly.