Dok-Lok Vehicle Restraints
Rite-Hite has continued to evolve Dok-Lok restraints to meet the changes and challenges of the industry, including trailer design, loading dock design and regulatory compliance.
Why Vehicle Restraints?
Vehicle restraints, or dock locks, secure trucks at the loading dock and prevent them from moving while loading or unloading. They typically interlock with the trailer's rear impact guard (RIG) or wheels.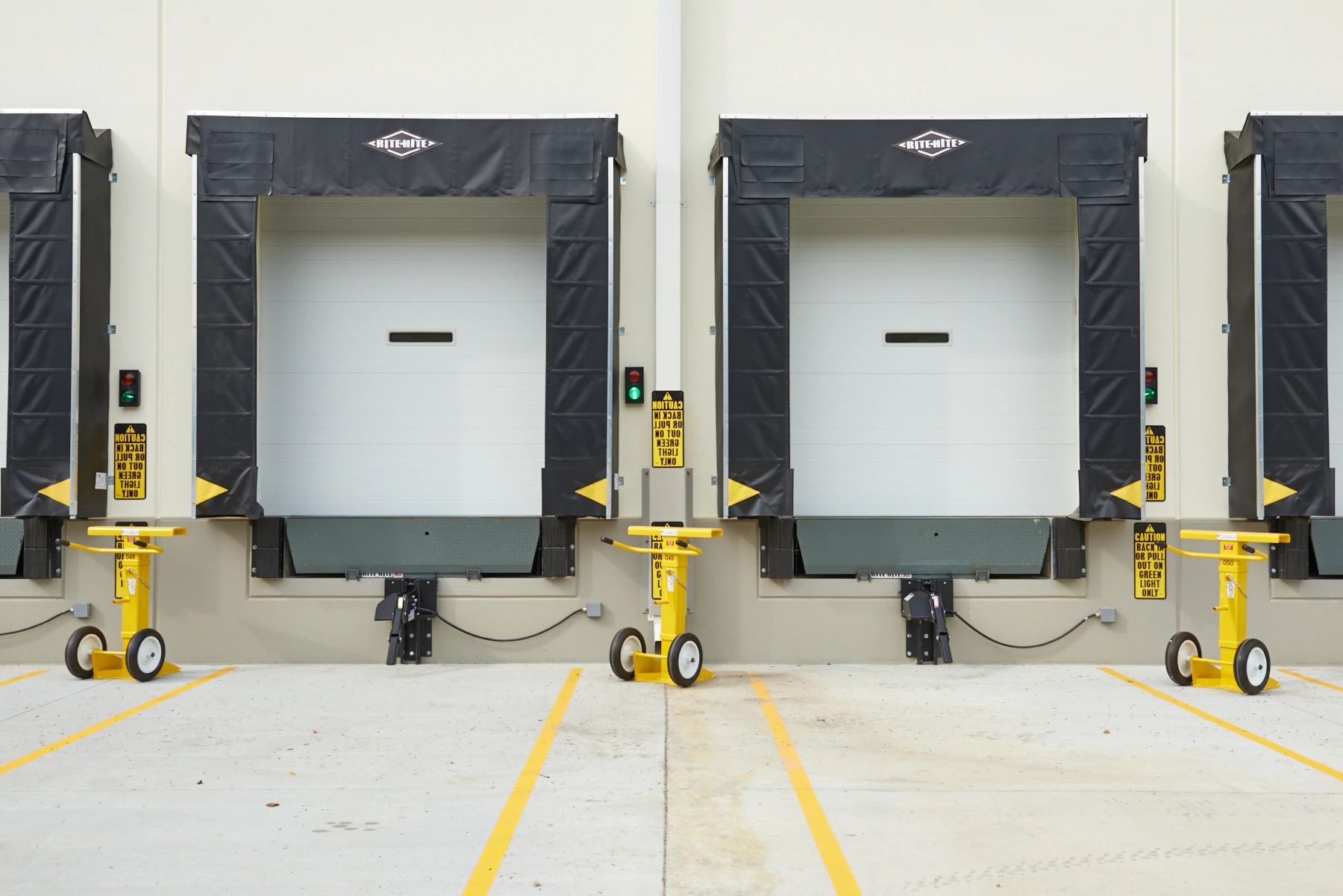 Rite-Hite Dok-Loks
Commonly referred to as truck restraints, trailer restraints, or dock locks, are known world-wide for:
Versatile hook and barrier designs that help address more types of trailer/dock separation accidents than any other restraint.
Communicating the Dok-Lok's engagement status to the forklift driver at the loading dock and while inside the trailer with a full-time, light communication system.
Superior quality resulting from unique design characteristics, the highest construction standards and years of research and development.
Dok-Lok History
The original Dok-Lok® Vehicle Restraint was introduced on April 22, 1980 – marking the launch of an industry that would fundamentally improve employee safety and productivity; increase product security; and reduce equipment damage at the loading dock. The undertaking was inspired by a critical need to safely secure trailers to the loading dock – and that mission continues.
Vehicle Restraint Highlights
Dangerous loading dock separation accidents can occur in many different ways.
The Rite Solution. Adding a light communication system is an effective way to improve fulltime commu...
Effective loading dock design and planning ensures that your operations can accommodate the material...
improving industrial safety, security and productivity worldwide THROUGH QUALITY AND INNOVATION

WANT MORE INFORMATION?
Fill out the form below and one of our reps will reach out to you.
Thank you for filling in the form.
Someone from our team will be in touch with you shortly.