RacKeeper
Full time safety at the edge
Multilevel safety without chains or cables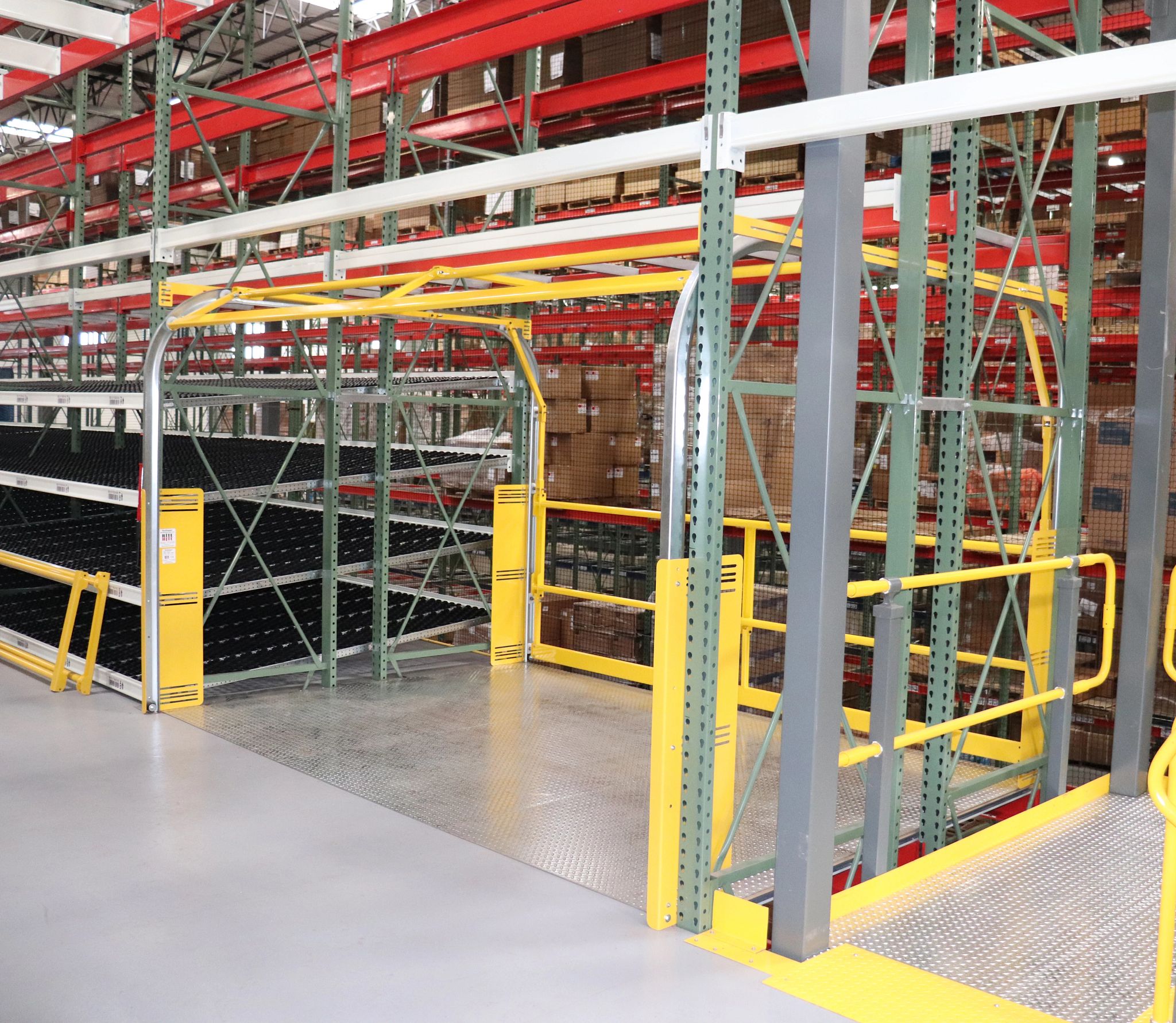 This rack-supported safety gate provides full-time protection for elevated work areas. The RacKeeper® Safety Gate is perfect for multilevel pick modules, mezzanines, or any other elevated work area that requires fall protection within a racking system.
Mezzanine Safety Barriers Video
Current industry standards indicate that industrial mezzanines and elevated platforms must have handrails and gates around all edges. However, these gates need to be opened from time-to-time to accommodate the loading and unloading process.
Benefits
Dual reciprocating barrier ensures full time safety at the edge of a mezzanine platform.
Rail heights of 21" (530 mm) and 42" (1065 mm).
Addresses applicable ANSI and IBC standards.
3" (75 mm) track and nylon rollers provide for smooth operation.
10 gauge steel frame.
Mounting brackets provide full time track protection and flexibility during installation.
Toeboard prevents material from accidentally being pushed from an elevated space to a lower level.
Unique link bar design ensures that both gates work in unison.
No chains or cables.
Gallery
RacKeeper Mezzanine Safety Gate
Need more info?
Fill out the form below and one of our reps will reach out to you.
improving industrial safety, security and productivity worldwide THROUGH QUALITY AND INNOVATION

WANT MORE INFORMATION?
Fill out the form below and one of our reps will reach out to you.
Thank you for filling in the form.
Someone from our team will be in touch with you shortly.