Safe-T-Lip®
Helps prevent drop-off accidents
Unobstructed end-load access
Designed to withstand impacts from a 10,000 lb fork truck driving up to 4 mph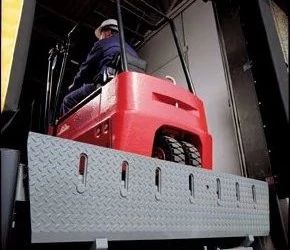 Safe-T-Lip Drop-Off Protection
According to the National Institute of Standard and Technology, nearly 7% of all forklift accidents are a result of driving (or rolling) off the edge of the loading dock, which is typically a 4' drop. The Safe-T-Lip upgrade takes a traditional leveler lip and transforms it into a 5" or 7" barrier for positive protection against the vacant dock drop-off.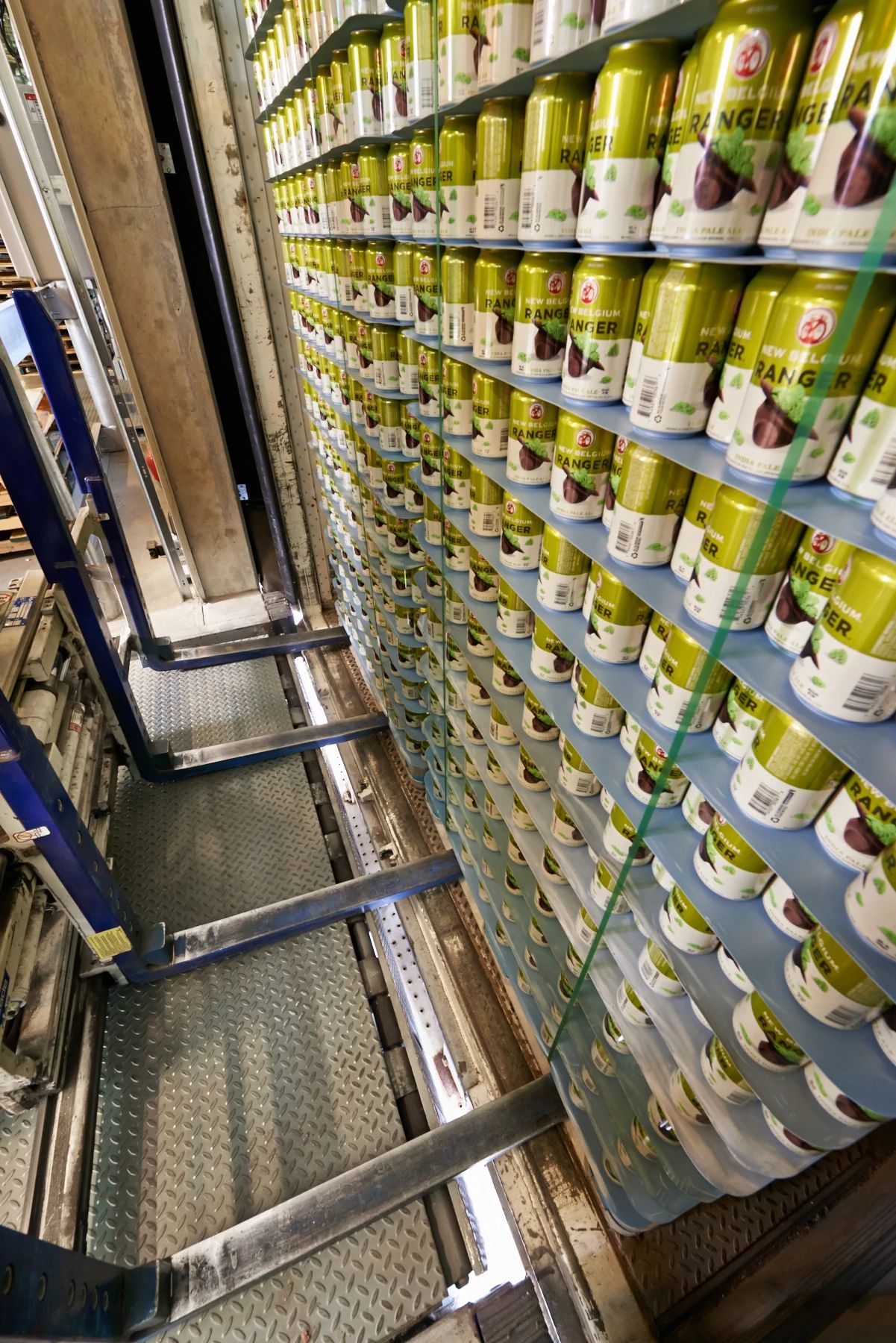 Unparalleled End-Load Access
Fixed lip or folding lip barrier designs force the leveler to be stored below dock height to gain access to end load pallets (last on, first off), placing unneeded stress on the leveler. Rite-Hite's unique slotted dock lip design positions the barrier out of the way for unobstructed end-load access, helping to protect the equipment.
Pedestrian Drop-Off Protection
The Dok-Guardian® helps prevent forklifts and pedestrians from falling off the 4' edge of the loading dock and is designed to stop up to 30,000 lbs. The Dok-Guardian is designed to integrate with Rite-Hite's Dok-Commander® system to ensure full time loading dock safety.
Benefits
Helps protect personnel and material handling equipment with full 5" or 7" of protection, compared to some that only provide a minimum of 4" of protection, which is not high enough to stop the counterbalance of a forklift.
Slotted lip design helps protect equipment from stress by not having to position leveler below dock to access end load pallets and keeping it at a level position with the trailer bed by positioning the barrier out of the way to safely perform end-loading processes.
When paired with Dok-Guardian, drop-off protection is provided for both material handling equipment and pedestrians.
Complete compatibility with vehicle restraints for enhanced safety both when trucks are present and when docks are vacant.
Infinite lip control can be added to help reduce operating time and amplify safety by allowing the operator to extend the lip or stop the platform at any time during leveler travel.
Safety lip barrier is automatically engaged after loading is complete and leveler is stored.
Rigorously tested and certified to withstand the impact of a 10,000 lb forklift traveling at 4 mph without damage to the dock leveler lip or leveler, even at sub-freezing temperatures.

Safe-T-Lip barriers are made of high-strength, low alloy, 55 KSI-yield steel for maximum durability and impact resistance.
Rite-Hite provides an exclusive network of representatives and industry-leading planned maintenance programs; helping ensure products are performing at their full potential.
One-year parts and labor warranty.
Gallery
Safe-T-Lip: Unparalleled End-load Access
Safe-T-Lip_Old DokLok_Cropped
Need more info?
Fill out the form below and one of our reps will reach out to you.
improving industrial safety, security and productivity worldwide THROUGH QUALITY AND INNOVATION

WANT MORE INFORMATION?
Fill out the form below and one of our reps will reach out to you.
Thank you for filling in the form.
Someone from our team will be in touch with you shortly.