Dok-Lok® Vehicle Restraints
Rite-Hite created the vehicle restraint industry with the introduction of the original Dok-Lok® vehicle restraint on April 22, 1980. Offering constant light communication while helping prevent trailer separation accidents, Dok-Loks continue to provide the highest quality of safety and security for any loading dock application.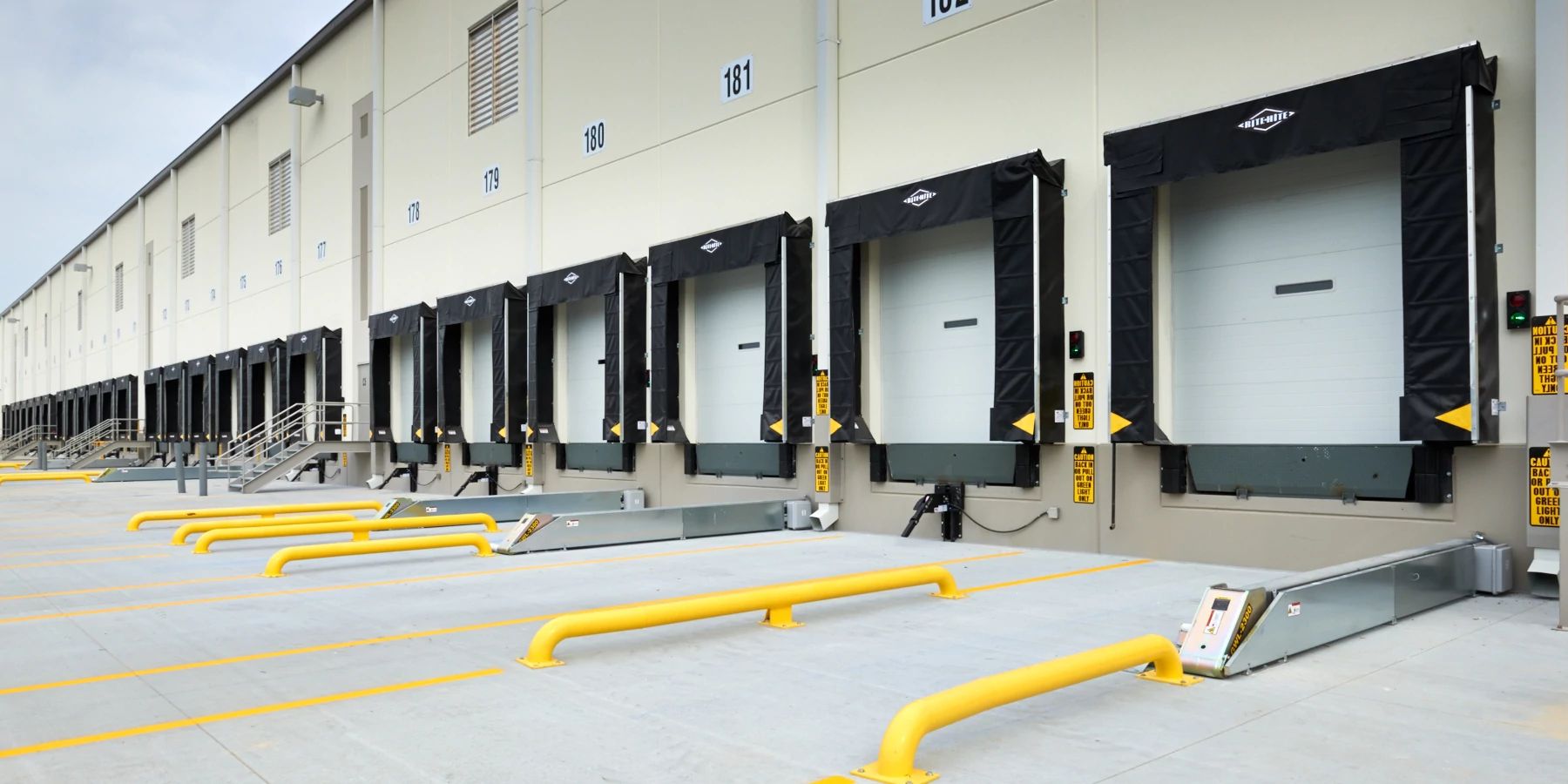 Which Restraint is Right for You?
Although the many options of vehicle restraints help support safety for various loading dock applications, it can soon prove overwhelming when deciding which vehicle restraint is right for your facility. However, Rite-Hite has simplified the decision-making process into just two questions one should always ask when determining the best restraint for their application:
What is my facility's loading style?
What type of trailers does my facility receive?
Find Out Now!
Why loading docks need restraints?
Exceeding OSHA Mandate 1910.78, vehicle restraints (truck restraints) are devices that latch onto trailers to help keep them from separating from the dock during loading. Dok-Loks help improve safety, productivity and security at the loading dock while offering: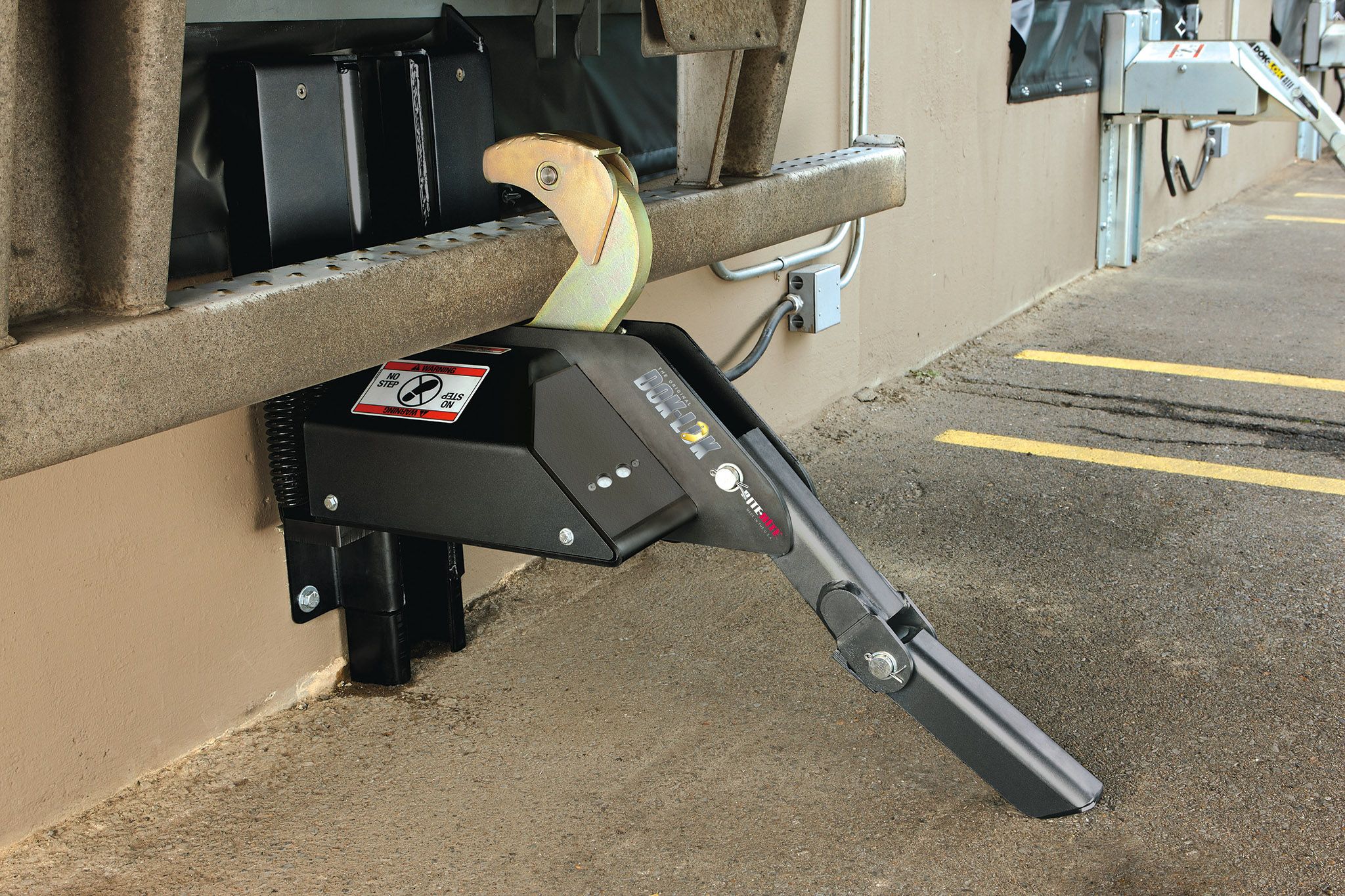 Vehicle Restraint for Any Application
Since creating the vehicle restraint industry in 1980, the growth of the global supply chain and various industry trends has led to an expanded offering of Dok-Lok (dock lock) solutions for any loading dock application. From liftgates and obstructed RIGs to live loading, Rite-Hite is the Rite Choice!
Original Dok-Lok® Rotating Hook Restraints set the industry standard with the most advanced RIG technology
Stabilizing Trailer Restraint offers the industry's only design to address horizontal and vertical movement during loading
Vertical Barrier Restraints are designed for live loading
Wheel-Based Restraints service the widest variety of trailer types, including liftgates
When you choose a Dok-Lok® from Rite-Hite®, we guarantee each piece of equipment is expertly designed to support the following:
Integrity of Installation
Pull-Out Force Benchmarks
Withstand Harsh Loading Dock Environment
Rite-Vu™ Hazard Recognition and Control
Rite-Hite 12-Month Limited Money Back Guarantee  
Extended Industry-Leading Warranty with Connected Rite-Hite Equipment
Dok-Lok® Checklist
Know Your Loading Dock Risks
With over 100,000 forklift crossings per leveler annually, dangerous loading dock separation accidents can occur in many different ways. Dok-Loks (dock locks) help prevent these costly hazards, such as:
Trailer Creep (Dock Walk)
Early Departure
Trailer Pop-Up or Up-Ending
Landing Gear Collapse
Learn More!
Are you prepared for various Rear-Impact Guards?
In 1998, NHTSA required that a semi's RIG be substantial enough to keep a car from "under-riding" the trailer as well as help prevent a trailer from prematurely pulling away from a loading dock when secured by a vehicle restraint system. The RIG was greatly enhanced, making old ICC bars obsolete, but many restraints manufacturers did not innovate to meet the new standards putting the people who rely on their equipment at risk.
Standards for RIGs and ICC bars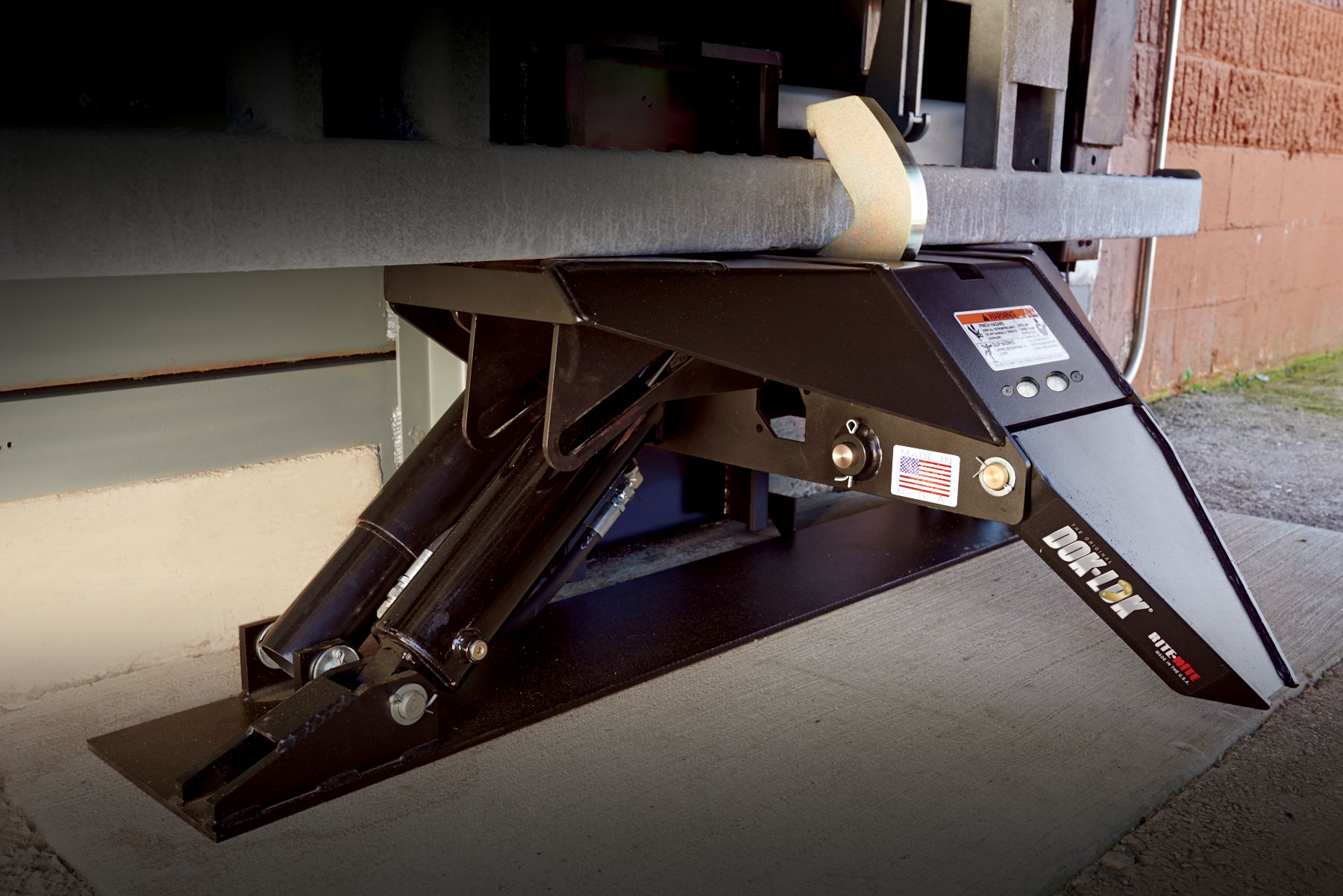 Dok-Lok v. Wheel Chocks
While portable and seemingly cost-efficient, wheel chocks often slip, get misplaced, stolen or crushed, and are hindered by weather conditions. They also require physical placement by employees – which means your people are placed in harm's way on the drive approach. Most importantly, simple wheel chocks do not offer communication between dock workers and truck drivers, increasing the potential for hazardous premature departure and other separation accidents.
Make the Smarter Choice
Do you know the history of the Dok-Lok?
On April 22, 1980, the vehicle restraint industry as we know it was born when Rite-Hite introduced the original Dok-Lok. The product of several years of research and development, the Dok-Lok has paved the way for Rite-Hite to become the industry leader across many product categories. But, do you know how the vehicle restraint industry has evolved over the past 40 years?
Listen Now!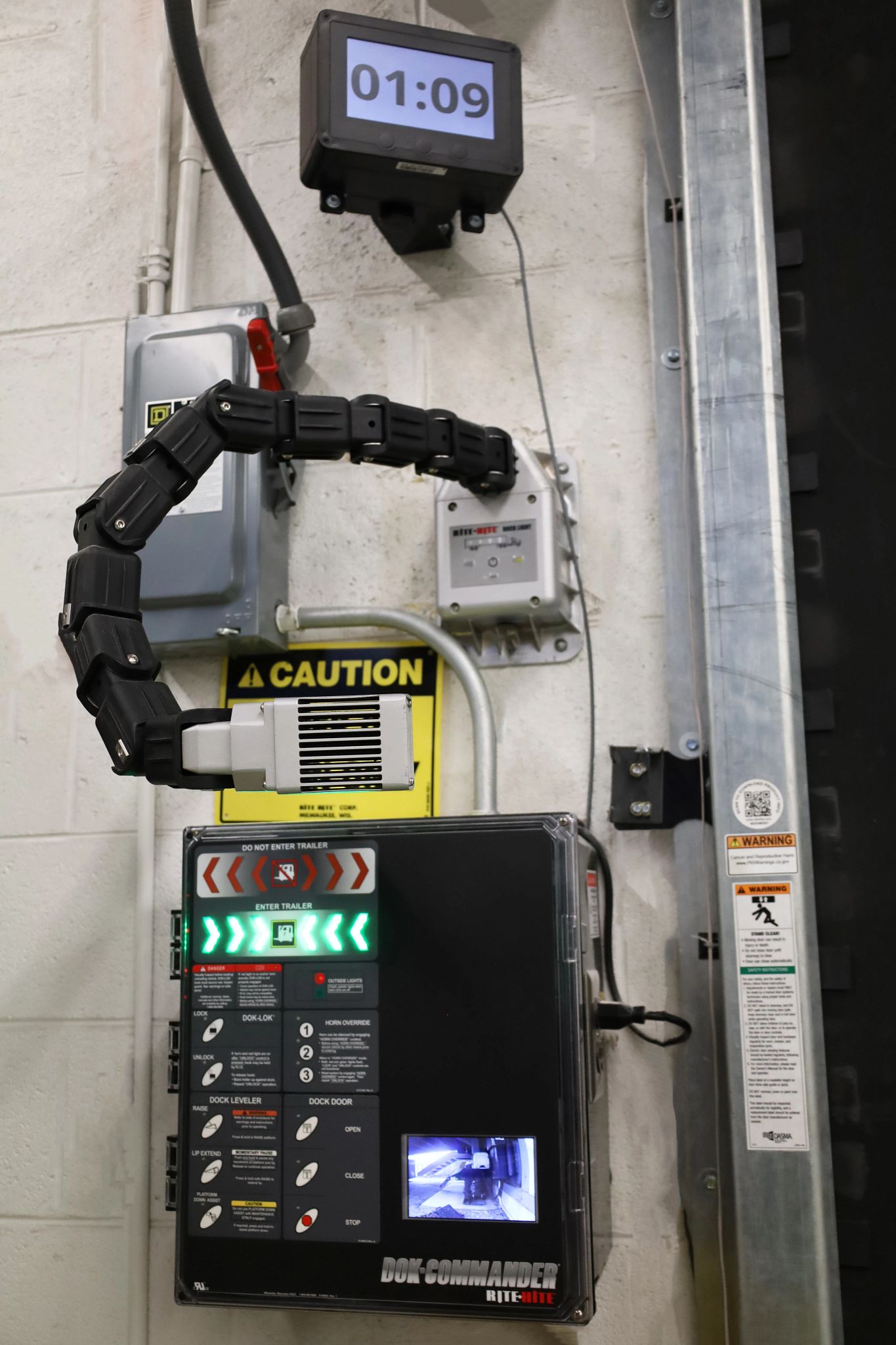 Integrating a Dok-Lok® Dock Timer at your facility will help:
Improve loading efficiencies by increasing capacity and trailer throughput
Prioritize material handling needs based off displayed time
Better control costly detention and demurrage costs
Intuitively track loading process, starting at trailer presence if sensor present at dock position
Make data-informed decisions based on real-time events and historical trends when connected with Opti-Vu®
Optimize existing Dok-Lok® vehicle restraint
Learn More
Opti-Vu® Capable Dok-Lok® Vehicle Restraints
Smart vehicle restraints help facilities:
Increase loading dock productivity when paired with sensors and alerts noting when a truck arrives, when restraint is engaged/disengaged, fault mode occurs and more.
Track loading and unloading activities to identify unnecessary downtime between events.
Alert dock attendants which docks are nearing detention and demurrage.
Learn More
Vehicle Restraint Highlights
Dangerous loading dock separation accidents can occur in many different ways.
Dok-Lok® Dock Timer visual management tool lets logistics personnel take control of each dock po...
We're discovering more intelligent and safer ways to operate with new hardware, software an...
improving industrial safety, security and productivity worldwide THROUGH QUALITY AND INNOVATION

WANT MORE INFORMATION?
Fill out the form below and one of our reps will reach out to you.
Thank you for filling in the form.
Someone from our team will be in touch with you shortly.