Leveler-Vu
Line-of-sight notification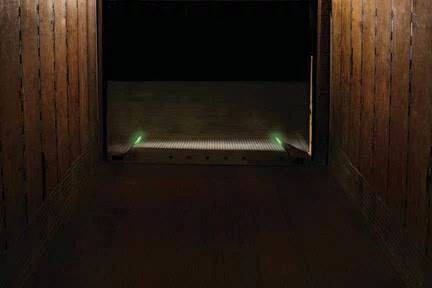 Leveler-Vu™ helps prevent forklift accidents by providing immediate Dok-Lok® status with light communication to the forklift operator while inside the trailer.
Benefits
Helps reduce forklift accidents by enhancing visual communication of the Dok-Lok control box.
Reference point of the leveler location for the lift truck operator when backing out of the trailer.
Mirrors status of the inside light on the Dok-Lok control box - green light means the trailer is safely secured to the loading dock with a Dok-Lok restraint. Red light indicates the trailer is not secured and it is unsafe to enter.
Exclusive light communication system provides clear, line-of-sight Dok-Lok status to the forklift driver while inside of the trailer.
Energy savings - low voltage 12 VDC LED lights.
Fully epoxy sealed for damp environment.
Below surface of stored leveler for non-direct contact of fork truck traffic.
Standard on Dok-Lok restraints.
Need more info?
Fill out the form below and one of our reps will reach out to you.
improving industrial safety, security and productivity worldwide THROUGH QUALITY AND INNOVATION

WANT MORE INFORMATION?
Fill out the form below and one of our reps will reach out to you.
Thank you for filling in the form.
Someone from our team will be in touch with you shortly.