Solutions For The Cold Storage Industry

Companies with cold storage facilities wrestle with high energy costs routinely. Fact is, energy typically represents the second-highest operating expense, trailing only labor costs. Add to this rising energy rates, contract pricing and renegotiations and you'll quickly see that it's a critical time to save costs any way you can.
As you might imagine, these facilities are always looking for ways to solve cold storage problems. And sometimes, these problems are overlooked. For example, trailer door and dock leveler gaps. These "small" air gaps can cost up to €2500 per year, per dock. Inefficient cooler doors and freezer openings create conditions where frost collects. Build up like this can cost up to €16,000 per year, per opening. Not to mention the money lost related to the inefficiencies of exterior doors and air movement.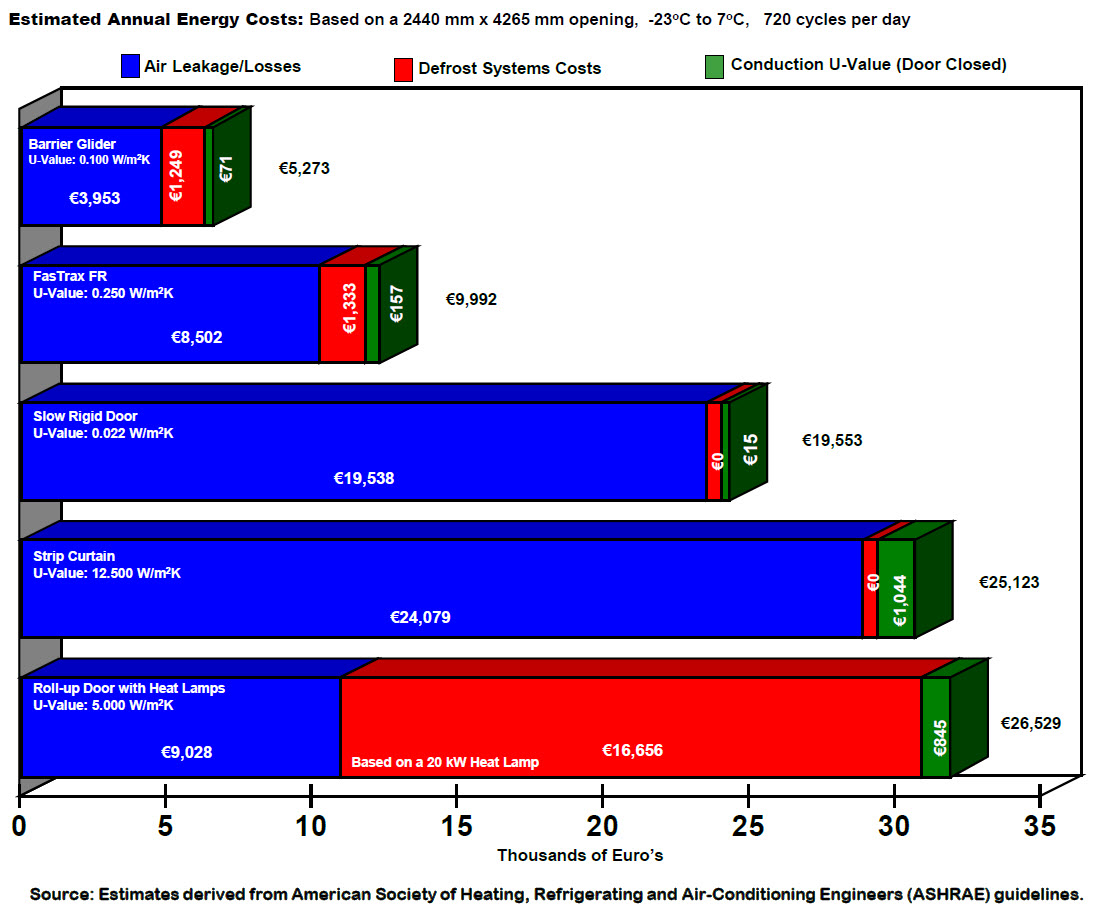 There is help, though. At Rite-Hite, we have many cold storage solutions plus the knowledge and experience to help you address the issues that can have an impact on the bottom line.
improving industrial safety, security and productivity worldwide THROUGH QUALITY AND INNOVATION

WANT MORE INFORMATION?
Fill out the form below and one of our reps will reach out to you.
Thank you for filling in the form.
Someone from our team will be in touch with you shortly.