SpanGuard Mesh
Separation means protection in your plant
Your plant can be a dangerous place. When it comes to protection, a yellow line painted on the floor just doesn't cut it.
The SpanGuard Mesh® is designed to separate and define work areas, walkways and other areas that might require drop-off protection.

Excellent visibility
Stops up to 5000 lbs. (2273 kg). Consult SpanGuard BLAST Impact Rating Chart for complete weight and speed ratings.
36" (915 mm) curtain height
48" (1220 mm) off floor


Minimal deflection
Clean, aesthetic appearance
Up to 60' (18300 mm) clear span
30' (9150 mm) and 60' (18300) units
Easy to install and relocate
Flexible design
Easy to operate
Multiple configurations
Allows for easy accessibility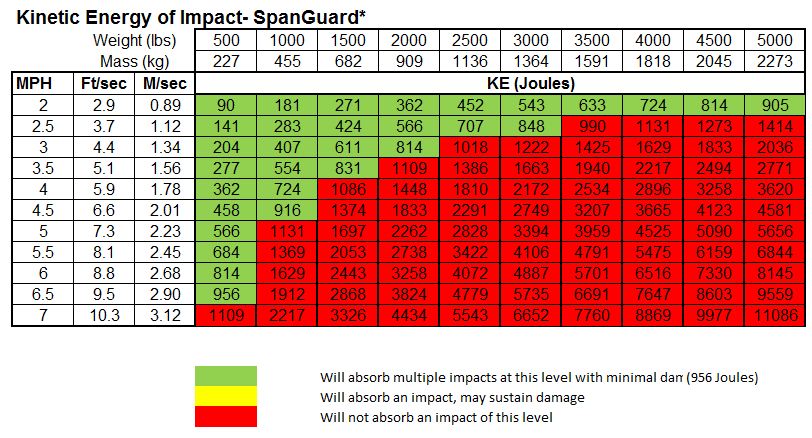 *Consult The Science of Safety white paper for a complete explanation of the information contained within this chart.
improving industrial safety, security and productivity worldwide THROUGH QUALITY AND INNOVATION