Dock and Yard Management Software
Rite-Hite can help control detention and demurrage charges, labor costs, and shipping accuracy with dock and yard management software.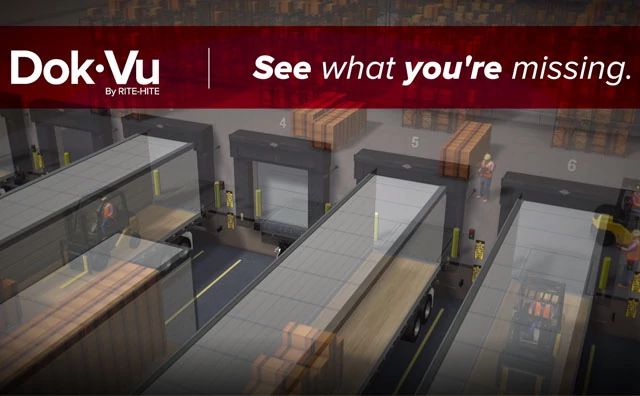 More Than Dock Scheduling
Provides full visibility into the logistics process, meaning more control and less noise in the most critical steps of any supply chain. Offered as a standalone software, or integrated with new and existing equipment, the software helps synchronize communication and improve efficiency in real-time across approved devices among key logistics stakeholders: Supervisors, Logistics Managers, Carriers, Material Handling and Yard personnel.
Dok-Vu
When spreadsheets, two-way radios and manual yard and dock checks don't work, it can lead to frustrated customers, loss of control, slowed operations and risks to your reputation and bottom line. Dok-Vu by Rite-Hite® is more than keeping track of shippers, carriers and managing appointments; it means taking control of your dock and yard processes.
What it Means to Your Facility
Minimized detention and demurrage charges
Reduced paper files and spreadsheets
Increased visibility across all dock and yard processes
Real-time communication between all logistics personnel
Robust reporting to effectively manage the flow of traffic for manufacturing and distribution sites
Improved time management and reduced training time
Dock & Yard Management Software Highlights
Dok-Vu is a paperless software system for management of logistics operations. By replacing spr...
Dok-Vu is a secure, browser-based software system that makes centralized dock management intuitiv...
improving industrial safety, security and productivity worldwide THROUGH QUALITY AND INNOVATION

WANT MORE INFORMATION?
Fill out the form below and one of our reps will reach out to you.
Thank you for filling in the form.
Someone from our team will be in touch with you shortly.